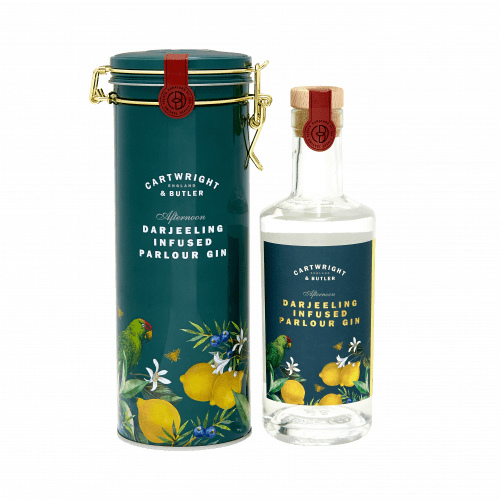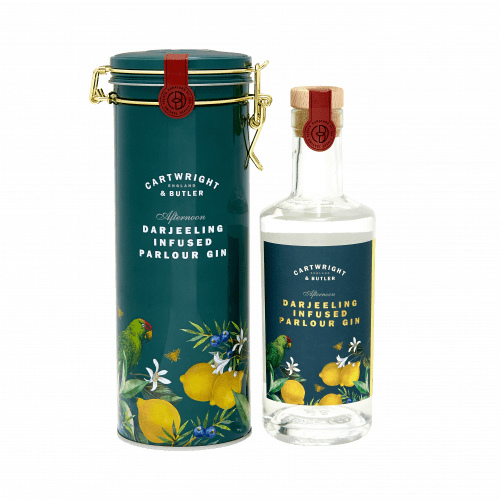 Afternoon Darjeeling Infused Parlour Gin 500ml
---
Product Details
Weight:

500g

Product Code:

4560

Dimensions:

9.50 x 11.50 x 26.00 cm
Ingredients:
40% ABV Gin. Juniper Berries, Coriander, Angelica, Cassia, Acacia Honey, Darjeeling Tea, Orris Root, Lemon Peel, NGS (neutral grain spirit)
Storage instructions:
Store in the glass stoppered bottle in a cool, dry place away from direct sunlight.
| Nutritional information | Typical figures per 100 grams |
| --- | --- |
| Energy kJ | 0 |
| Energy kcal | 0 |
| Fat (g) | 0 |
| - of which is saturated (g) | 0 |
| Carbohydrate (g) | 0 |
| - of which sugar (g) | 0 |
| Dietary fibre (g) | 0 |
| Protein (g) | 0 |
| Salt (g) | 0 |
Weight:

500g

Product Code:

4560

Dimensions:

9.50 x 11.50 x 26.00 cm
---
Pour from our Darjeeling Infused Parlour Gin, the perfect accompaniment to traditional afternoon tea. Our Darjeeling Infused Gin is a modern twist on a traditional tasting spirit, made from classic London dry 40% gin, infused with our very own light and fresh Darjeeling tea leaves and blended with juniper, coriander, lemon, acacia honey and a combination of delicate spices and botanicals, allowing for a smooth textured, lightly-zested bottle of parlour gin. Made in the heart of Yorkshire in small batches, ensuring every bottle of our Darjeeling Parlour Gin is perfectly distilled, infused with flavour and then packaged in the beautiful cork-sealed gin bottle, labelled with our signature branding and them placed into a clip-top, matte finish tin. Best enjoyed in the parlour with a classic tonic, a garnish of lemon zest and a platter of afternoon tea sandwiches. 50cl.

This product is suitable for vegan and gluten free diets.


---
This product is found in: