The best UK Christmas markets to visit in 2021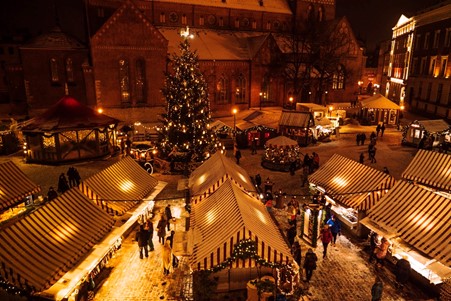 It may only be September, but autumn has arrived which means you can officially start thinking about your 2021 Christmas plans – how exciting is that? And once Yuletide enters your thoughts, you'll start remembering all the good times you've spent at UK Christmas markets, and how you want to relive these memories in December.
But you might want to seek out new spots, or perhaps you've never been to a Xmas market at all? Either way, you're completely spoilt for choice when it comes to cheery Christmas markets, as there are so many incredible ones held in the UK to get us excited in the lead up to Christmas.
You might already be planning a Christmas market break, but you're unsure about which one to choose. Well, we're here to tell you all about the best Christmas markets to visit this year, so you can start planning your festive adventures nice and early.
Simply read on to discover the top five Christmas markets to visit this year.
1. Manchester Christmas Market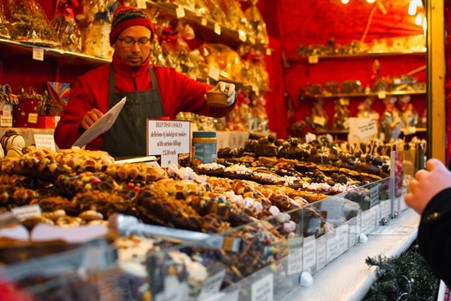 Manchester Christmas Market is coined as one the best UK Christmas markets, and for good reason. It's large and full of life, with the heart of the city lit up because of it, adding that warm, festive feel in the weeks before Christmas.
This marvellous market has been around since 1999, bringing festive cheer and jolly shopping opportunities to the residents of Manchester and visitors from near and far. Not to mention, this charismatic Christmas market is filled with 300 merrily decorated stalls and chalets which sell the likes of art, crafts, handmade jewellery, clothing and much more.
Simply drink a cup of warm mulled wine as you walk around the market trail which loops through the glorious city centre to the Town Hall, and encircling Albert Square.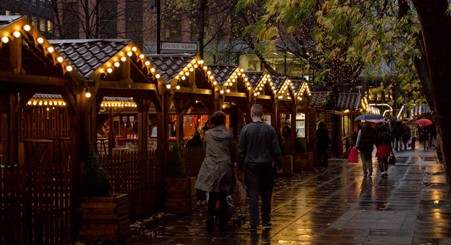 If you're looking for a merry event that makes your mouth water, Manchester Christmas Market is the spot for you. Presenting an array of divine food and drink stalls, selling the likes of bratwurst, paella, hog roast and gooey Belgian chocolate delights, you'll be in foodie heaven.
You could even venture to Manchester for a cheery Christmas market break, to experience all its brilliance at this time of year, and taste food at The Northern Quarter.
2. Edinburgh Christmas Market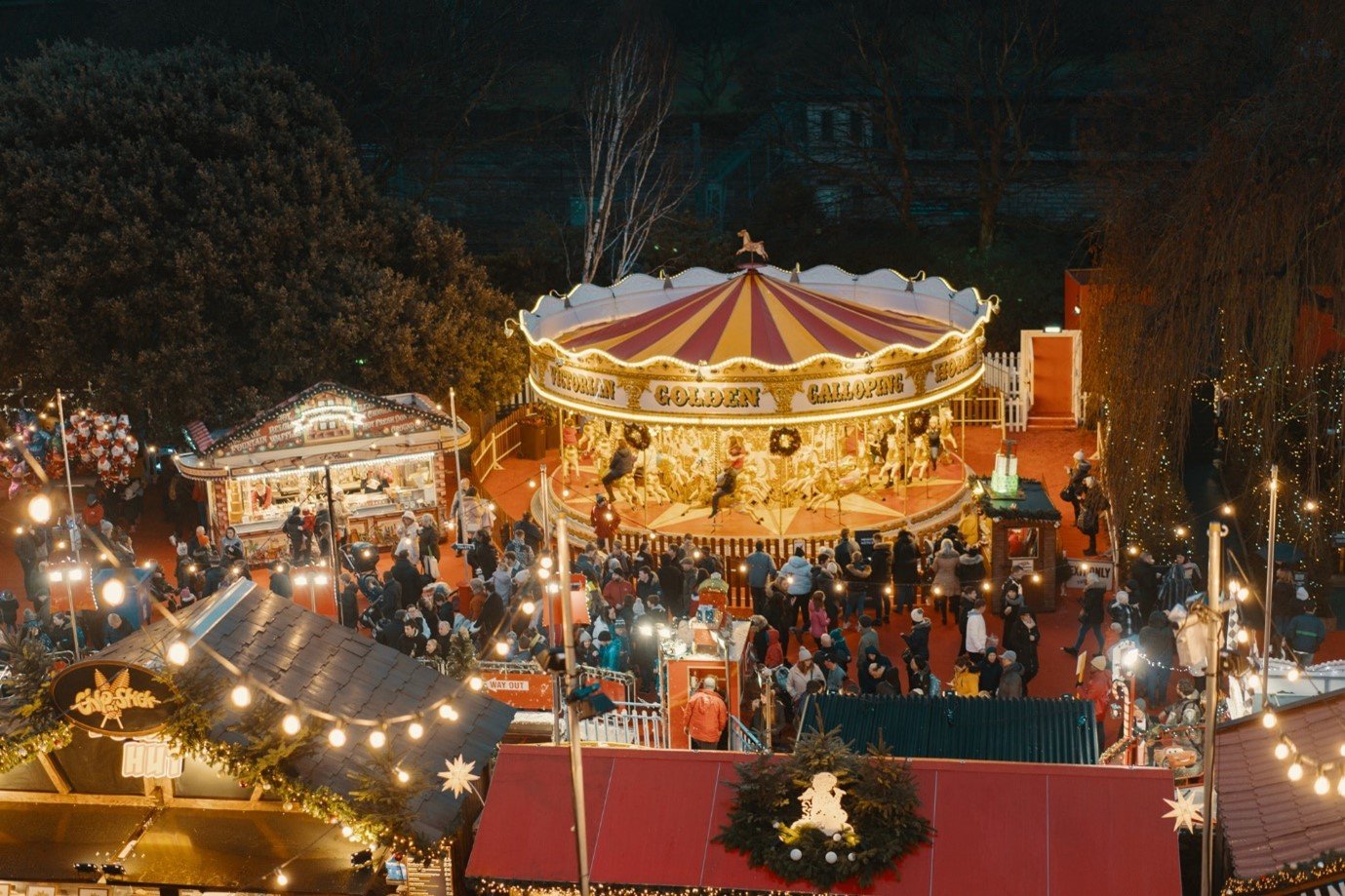 Edinburgh is a fantastic city to visit all year round, but at Christmas, it's especially spectacular. Edinburgh Christmas Market welcomes and attracts visitors from across the UK during the festive season because it provides shopping, entertainment and amazing food. Not to mention, it's aesthetically pleasing and brings on that warm fuzzy feeling you get when Father Christmas' arrival is just around the corner…
You'll find the market in East Princes Street Gardens, located in the heart of the city and presenting incredible views of Edinburgh Castle and the surrounding landscape. And you can glide across the ice with family or friends at the centrally located ice rink or drink a steaming mug of Baileys' hot chocolate as you seek out the stunning stalls. The choice is all yours, and that's what makes it one of the greatest Christmas markets in the UK!
If you're trying to envision what's on offer at the Edinburgh Christmas Market, think of yummy goodies available from oodles of stalls, twinkling fairy lights, arts and crafts and Christmassy drinks like mulled wine to keep you warm. And if you're looking for Christmas market breaks this December, we'd highly recommend a Scottish trip to discover this amazing event.
3. Birmingham Frankfurt Christmas Market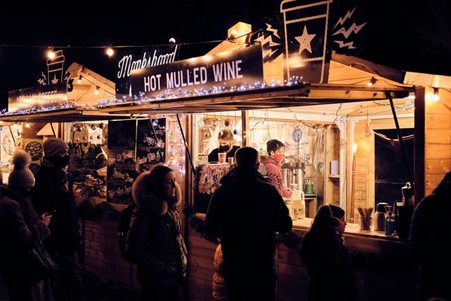 Another one of the best Christmas markets has to be Birmingham Frankfurt Christmas Market, in the centre of the wonderful West Midlands region. What you might not know is that it's the largest authentic German Christmas outside of Austria or Germany, which obviously makes visiting this Yuletide event a truly special occasion.
It's home to over 80 stalls, bursting with traditional, edible German goodies like Weiss beer, bratwurst, schnitzel and glühwein (mulled wine) for you to try and taste. And not forgetting the crafts and personalised presents that are available.
Simply head to Victoria Square to enter, where you'll discover enriching entertainment from the Christmas carol singers, as well as live performers taking centre stage.
Birmingham is the perfect location for Christmas market weekend breaks, too. As well as this joyous December-themed market, you can visit the likes of Cadbury World to learn all about where and how this smooth, famous chocolate is made and visit the filming locations for Peaky Blinders.
Not forgetting that Birmingham is a shopper's paradise, with stores in the likes of Bullring & Grand Centra for you to peruse during your festive escape. There is no end to this location's exciting offerings.
4. Lincoln Christmas Market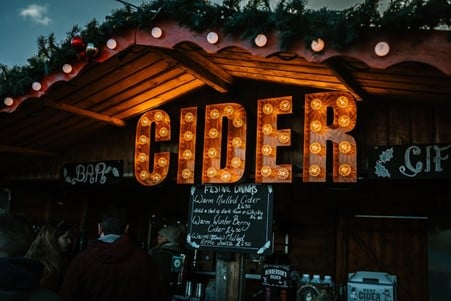 Just a two-minute walk from Lincoln Castle lies Lincoln Christmas Market, which attracts over 250,000 people each year in the lead up to the 25th of December. It opens its tinsel-streamed stalls three weeks before Christmas day, winding through Lincoln's charming city centre.
UK Christmas markets don't get much better than this one because of its enormity, jolly feel and enticing Xmas shopping experiences. In fact, Lincoln Christmas Market is actually one of the largest of its kind in the whole of Europe! And that's reason enough to want to visit this excellent event this Christmas.
5.

Beverley Festival of Christmas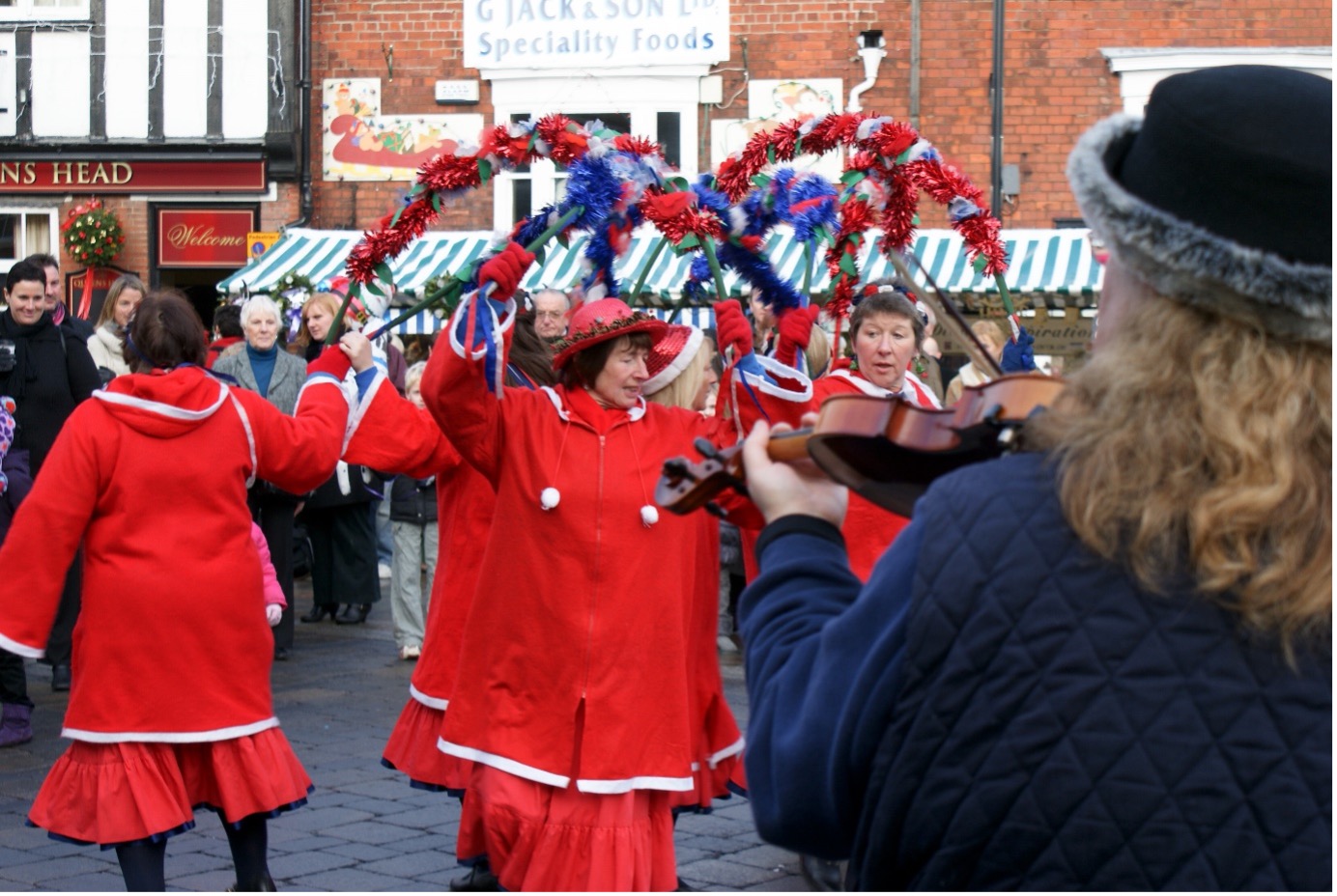 Image source: Flickr. Copyright AdamKR.
Beverley Festival of Christmas is back up and running for its 25th year. Located in the marvellous market town of Beverley in the East Riding of Yorkshire, this is one of the best Christmas markets for any locals living in and near the area. And it's not exclusive to residents either; it attracts merry visitors from across the UK each year!
Like many of your favourite Christmas markets, you'll find plenty of fabulous food traders marking their spot, serving up delicious delights for you to savour in the lead up to the big day. Not to mention, there are countless fun festivities for all to enjoy, including face painting for children and craft stalls.
There will be live entertainment to take in, too, and you can jump aboard some of the fairground rides while you're there. And of course, Santa will be making an appearance ahead of the 25th to get all of the children giddy with excitement. It truly is a fabulous spot for families.
Venture here nice and early on Sunday the 12th of December, as this small but mighty market runs for one day only. So, make sure you plan enough time to peruse the stalls and purchase some unique Christmas gifts for your loved ones!
Choose your favourite Christmas markets to explore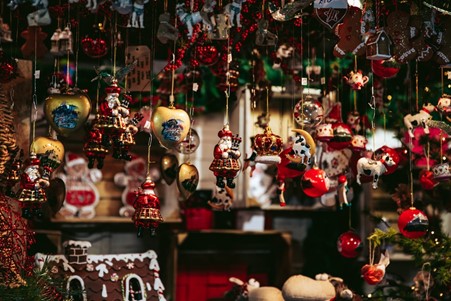 Now you know everything you need to about the different (and the best) Christmas markets to visit this year. So, all you need to do is choose which one you'll venture to!
If you want to read more insightful articles like this one, visit our handy blog. Or if you're hoping to stock up on some delectable delights for the Christmas period, check out our range of indulgent Christmas hampers to scoff.
And as Christmas is still a few months away, ensure you check nearer the time that these festive events are still underway. Don't worry; the best Christmas markets we've listed are still likely to happen as usual, it's just that the times, dates and locations may vary.