How to Build the Most Romantic Valentines Day Hamper
With the arrival of February comes  love creeping into the air!  Valentine's Day, although celebrated mostly by those in romantic partnerships, can also be the perfect opportunity to show a simple token of appreciation to those who mean the most to you, be this a friend, a family member or maybe that special someone. 
Hampers can be the perfect gift for any occasion. The customisable element of this gift, be this in tailoring the exact contents to the receiver's likes, or in the layout of the contents inside, add a unique romantic element to the set.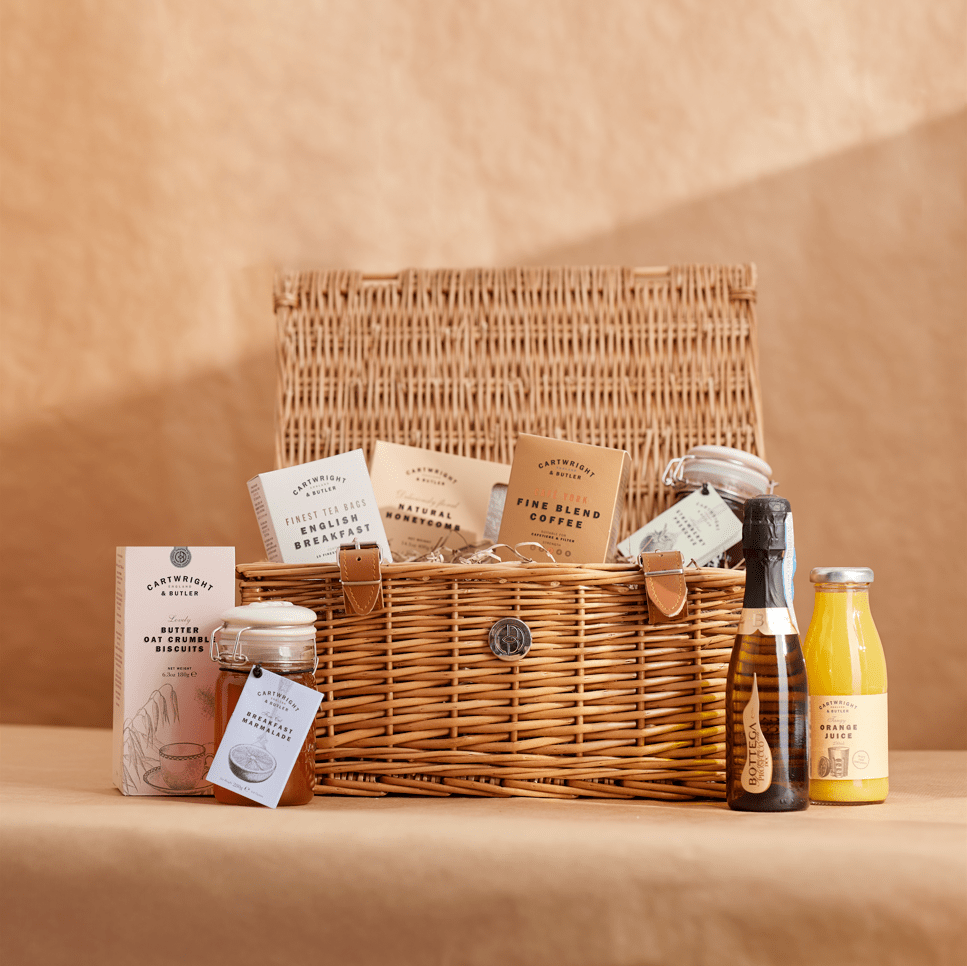 Karolina Glowacka, product developer and luxury hamper expert at Cartwright & Butler, has below outlined the key steps to compiling the most romantic hamper for your special someone this Valentine's Day, whether it's to enjoy together on the day, or for them to slowly work their way through the year. 
Choose the right hamper
When building your own hamper from scratch, consider first what you'd like your hamper to be packed into. From traditional wicker baskets to wooden crates, and pastel-coloured tins, there's something to suit every preference and budget. 
First of all, take into consideration the interior preferences of your loved one. What colours and materials do they typically weave through their home? If they're a neutral-lover - a classic wicker basket can be a great option as they will likely reuse this around the home after they've emptied out the delicious contents. If they tend to opt for colourful home decor, a brightly-coloured tin may be the best option.
Bigger is not always better
It's also crucial to consider the size of the hamper you choose- you want to make sure you have just the right amount so that it is full to the brim of wonderful gifts. You don't want the hamper to look empty, but an overspill is equally inconvenient!  You may want to consider using some sustainable stuffing, like shredded paper or card to prevent damage when packing your hamper and to help you bury your gifts...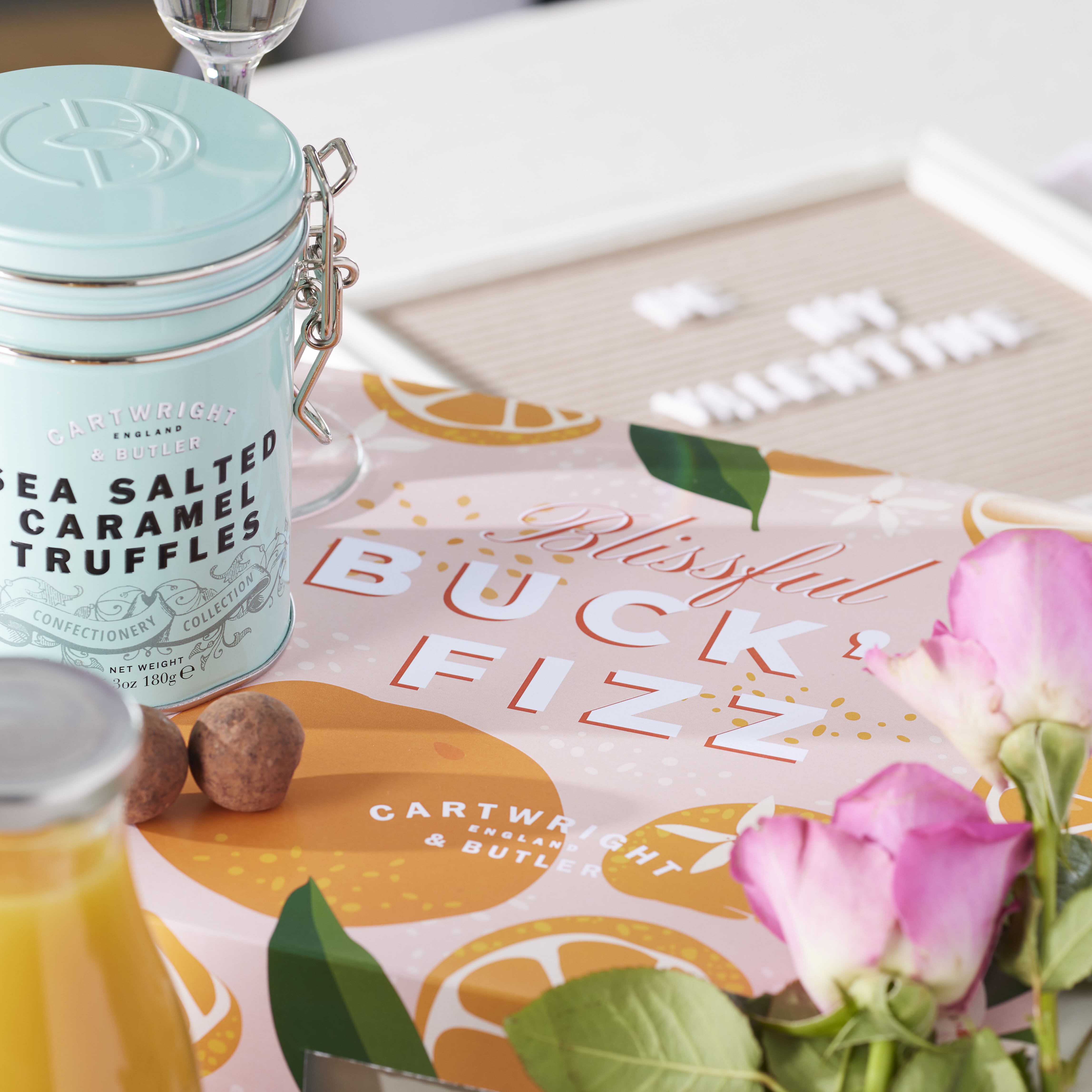 Create an opening experience
One of the best things about receiving a Valentine's Day hamper is the experience of opening it. Just like a pass-the-parcel, once inside, there remain many layers to unwrap and discover. To create a fun experience for your loved one, individually wrap some of the gifts inside and try to distribute the gifts evenly  throughout the stuffing - so that they have to dig around to find the next surprise. If you're a true romantic, you might even consider scattering some thoughtful love notes inside, to orchestrate a truly special moment for your loved one.
Tailor to their tastes
Then, start choosing the delicious treats which you'd like to fill your hamper with. 
Chocolate and alcohol are commonly associated with being gifts on Valentine's Day for being aphrodisiacs and an indulgent treat to enjoy together with your special someone. But, whether it's chocolate and prosecco, cheese and chutney if they prefer savoury, or a collection of hand-plucked teas, selecting the right few items shows your recipient just how much you care, and how well you know them!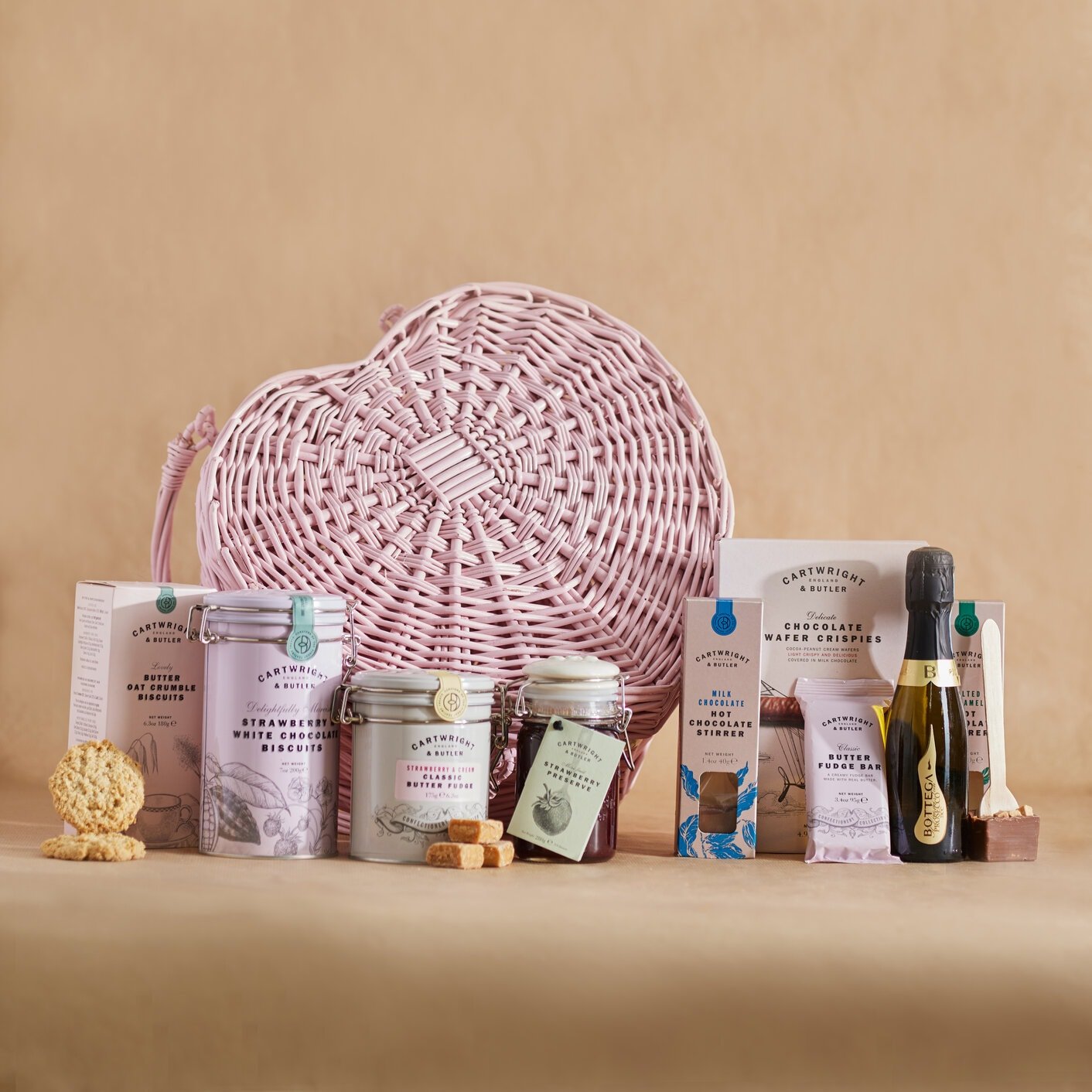 Get out your oven mitts and bake a special treat
If a handmade hamper isn't enough for you, get out your baking equipment and whip up some handmade treats to fill your hamper with too.
Don't forget to add a card!
Personalised sleeves or cards placed into the hampers can add that final romantic touch.  Choose one of our beautiful (free) cards - or make one yourself - and write a handwritten message inside that really sums up your appreciation of the person. 
This shows the person that not only have you taken the time to make sure the hamper is tailored exactly to their liking, but that you are really trying to express your deepest emotions with this special gift. What's more, a loving card is something we often hold on to - so it might end up being a small memento your loved one will cherish for life -  even once the snacks have been eaten! 
You might also want to slip a gift card  from one of their favourite brands inside the envelope as an extra touch, so they can treat themselves to something special later down the line.
Personalise your gift with added knick-knacks
The most important element to remember when building this hamper is the person receiving it. Whilst there are generic understandings of what a 'romantic' hamper is, it is usually the ones that are best suited to the recipient that are the most heart-warming and well-received.
Think about the hobbies, TV shows, colours and smells your recipient likes the most - and try to incorporate some elements that say "I really know you, and I've thought about you when creating this gift."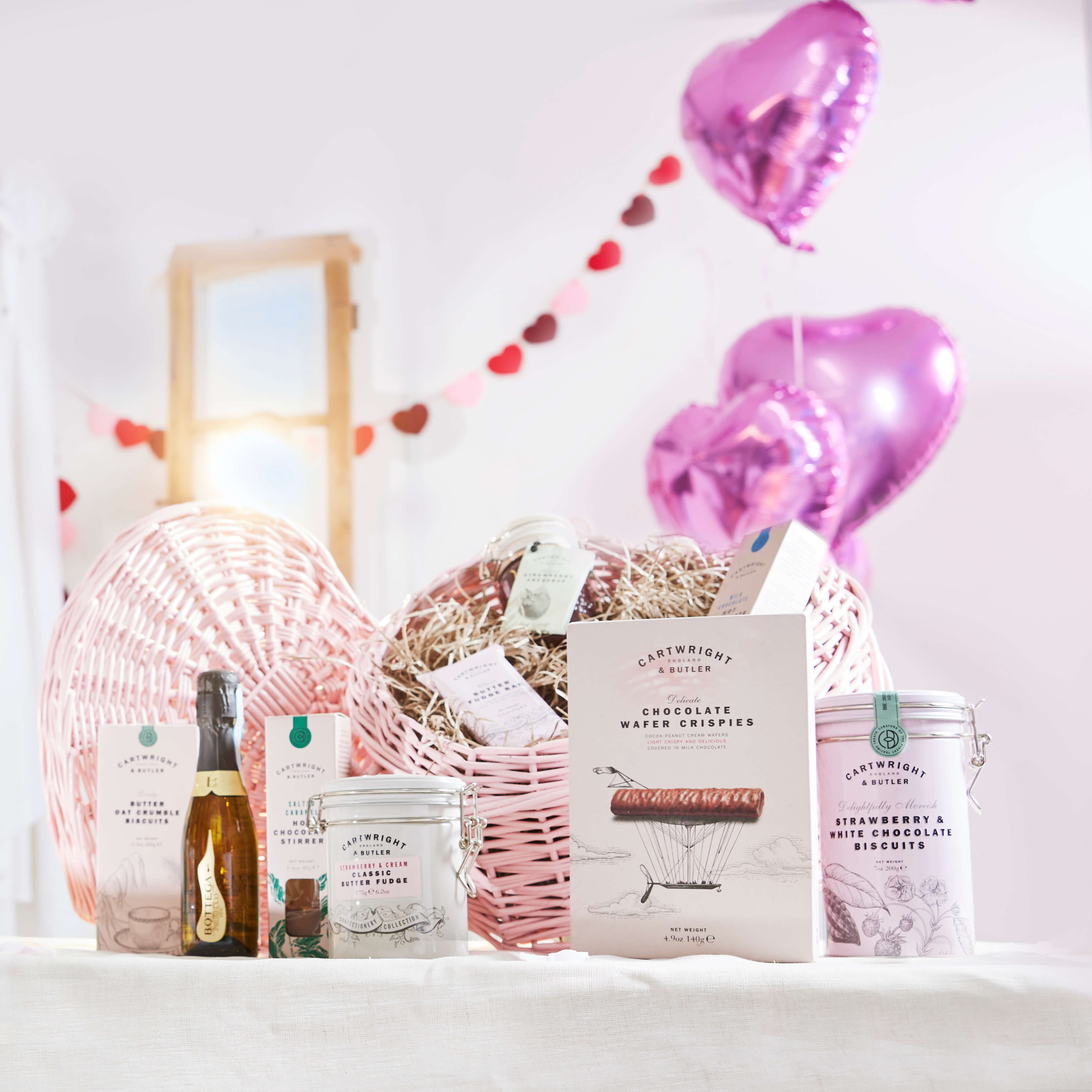 Signed, sealed, delivered… I'm yours
The final thing to consider is how you want to deliver your Valentine's Day hamper. With Valentine's day being the romantic celebration it is, we'd recommend arranging an in-person delivery, where possible. If you're posting the hamper out to a long distance love, make sure you have a cardboard box large enough to safely house your hamper, and fill it out with some extra padding to protect the precious goods within.
Postal services can sometimes be unreliable, so we'd recommend sending your parcel out as far as you can in advance.. Attach a note to the outer packaging instructing your recipient to wait until Valentine's day to open.