How to have the perfect autumn picnic
A picnic is a great British institution we usually associate with blue skies, long sunny days, early dawns and late sunsets. But as the days of summer fall away, we can still enjoy the great outdoors and this wonderful tradition very easily by creating an autumn picnic! And we're here to tell you how you can do just that, as well as clue you up on all of the autumn picnic ideas you need to know about!
Picnics: A little history
The concept of eating outdoors is, of course as old as time, but when did the idea of a 'picnic' first appear? The word itself is believed to have come from the French "pique un niche", which literally means 'pick a place'! Originally, this could be heard with growing popularity after the French Revolution when it became popular to dally around and enjoy a gourmet bite to eat while exploring the newly, open-to-all Royal Parks.
But does this apparently Gallic origin mean we have to give up on our British claim to the picnic? Not at all! Even if we didn't have a fancy name for it, we have a long tradition tracing back to medieval times of eating a feast outdoors before a hunt, when pastries, hams and baked meats were served. We also know that, in the early 19th century, a frightfully fashionable set of Londoners formed the Picnic Society. They would all meet for alfresco dining and food in the gardens around Oxford Street.
Around this time, the English aristocracy also took to sending their servants off, loaded down with fine China, crystal goblets, delicate linens, tables and chairs to set up a dining setting in a forest or meadow where chefs, kitchen staff and the like would prepare an elaborate meal.
By the 1920s, the latest etiquette book Perfect Behaviour, A Guide for Ladies and Gentlemen in All Social Crises, dedicated a whole section to picnic manners, reminding us that "one should not make the mistake of thinking that because he or she is 'roughing it' for a day, he or she can therefore leave behind his or her 'manners', for such is not the case."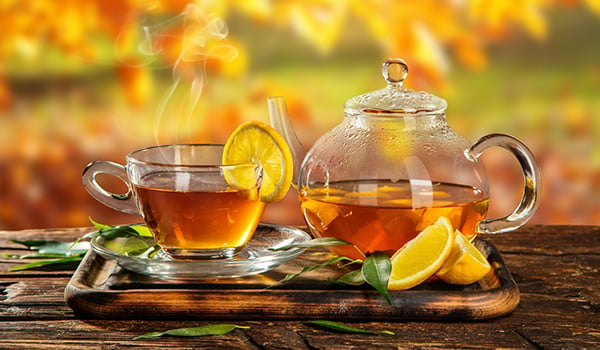 But, if we're honest this all sounds more like a dinner party than a picnic and far too much effort seems to have been involved!
One thing about autumn picnic foods is, they should always be easy to carry and serve, and not too messy to eat. That got us thinking, what advice can we offer for the perfect outdoor feast to gorge in the brisker months? Well, to give you a little more insights, here are our top 10 autumn picnic ideas for a showstopping event on the grass…
1.

   

Take the right autumn picnic equipment!
Autumn days can be beautifully clear skies but there's often dew on the grass, so pack a good quality picnic mat with waterproof backing and perhaps think about taking camping chairs.
2.

   

Avoid messier foods
Autumn picnic foods should be easy to carry and serve. And not too messy to eat! This season lends itself to some of the classics: pies, cold cuts, tartlets, hearty sandwiches and a good slab of cake. And if you want to try your hand at homemade sausage rolls, here's a recipe for our Sausage & Autumn Chutney Rolls.
3.

   

Consider your hot drinks options
Keeping drinks cold in the summer would require an ice cooler, but in autumn you're more likely to want a flask of hot coffee, tea or hot chocolate. Consider your mixed party and decide whether the hot drinks can be pre-mixed or not as sugar and milk and not to everyone's taste.
4.

  

Try out new winter warming beverages
Spicy tisanes such as our Chai Tea or even a mulled cider make for a tasty autumnal hot drink alternative for autumn picnics. Try this delicious seasonal recipe which uses our Apple & Ginger Pressé.
5.

   

Choose easy food that doesn't require cutlery
To avoid having to take cutlery, pack plenty of napkins and pre-portion your food, especially the cakes. This recipe, our take on Parkin – a true Yorkshire favourite, is baked in a bundt tin. It looks the part on the cake stand and almost as pretty when sliced.
6.

  

Opt for different salads for your autumn picnic food
Salads are lovely in the summer, but autumn demands something a little heartier. We love a Waldorf Salad, a homemade Coleslaw or a classic three bean. Of course, if you do go for one of these, don't forget to take a serving spoon and forks!
7.

   

Think carefully about your cheeses
Who doesn't love a nibble of cheese and crackers at the end of a meal? When packing for a picnic, your choice of cheese will depend on how light you want to travel. Hard cheeses can be pre-portioned to pop straight onto your crackers. Softer cheeses will require a spreading knife. Make sure you avoid soft blue cheeses like Roquefort as they tend to go soggy in packaging!
8.

  

Buy or pre-pack preserves and spreads
Hosting an autumn picnic is the time when all those little lidded pots that you've collected, come into their own. Use them for your butter, spreads, mayonnaise and chutneys. We recommend our fig chutney; it's perfect with goats cheese or with brie.
9.

  

Be respectful of your picnic area
Be kind to your environment. It provides you with the perfect picnic spot, so in return make sure you take all your rubbish away with you and leave it the way you found it. Pack a bin bag and save packaging for reusing or recycling.
10.

Take warm clothing along
When you're venturing on an autumn picnic, you need to ensure you're as warm as possible. Because if you're feasting on delicious goodies, you shouldn't be in a rush to eat from not pre-preparing warmer clothing beforehand. Our best autumn picnic ideas that seem really obvious? Getting nice and cosy as soon as you sit down! So, pop extra blankets in your bag to wrap up warm, ensure you bring (and wear) a pair of gloves and a scarf and add some extras for your friends to benefit from!
11.

 

Get into the autumn picnic spirit with a wicker hamper
Most picnics will require your basket to be watertight and cooling, but if you really want to look the part then there's nothing better than a classic wicker hamper. Our favourite for autumn is the amply portioned Ingleborough Hamper.
Once the hamper is packed, you'll need the perfect autumn picnic spot. Forests are perhaps the quintessential season favourite, with their annual displays as the leaves change colour. Lakes and lochs provide the perfect reflection for the lower sun whilst nature reserves and stately homes often have picnic tables provided. Of course, you'll have your favourites, and here are some of ours:
North English
Scotland and Wales
Loch Lubnaig, in the Scottish Highlands is a small, picturesque loch that's perfect if you want to combine your picnic with a spot of canoeing. 
Broad Haven in Pembrokeshire, Wales is a beach paradise for children. Plenty of rockpools will keep them happy even if it's no longer warm enough for sun bathing. 
Start throwing autumn picnics for your friends
Now you've learnt all about how to create the perfect autumn picnic, you can make one up yourself for you and your loved ones to cherish. And if you're looking to read more useful insights on all things lifestyle and food related, head over to our blog and peruse a remarkable range of informative articles. And remember to purchase one of our luxury hampers for a picnic of a lifetime!