How to Build a Unique Birthday Hamper for Your Special Someone
How to Build a Unique Birthday Hamper for Your Special Someone 
September reigns as the undisputed champion of birthday months, a trend unwavering for over two decades! As the calendar turns, the occasion to celebrate a loved one's special day approaches. Whether their palate dances to the tune of sweets or savouries, they savour every sip of a fine drink or cosy up with warm thoughts of the upcoming holiday season; we've curated five tips to help you "Build Your Own Hamper" and craft a gift as unique as the September breeze.
1. Think Big Flavours
Dive into the art of flavour. It's not just about selecting any treats; it's about finding the perfect ones to ignite those taste buds. Will it be the subtle taste of artisanal chocolates infused or the robust charm of a carefully aged assortment of cheeses that transports them to far-off places? The journey toward creating a memorable hamper commences with this very vital decision.
2. Think of Liquid as Luxury
A great birthday gift hamper should include a beverage companion that complements the chosen treats perfectly. Is your special someone a wine connoisseur seeking the rich notes of a vintage bottle? Perhaps they savour the crisp refreshment of hard seltzers or find solace in the soothing warmth of a meticulously brewed tea or coffee. Elevate their spirits and celebration with a liquid luxury bottle that matches their unique taste.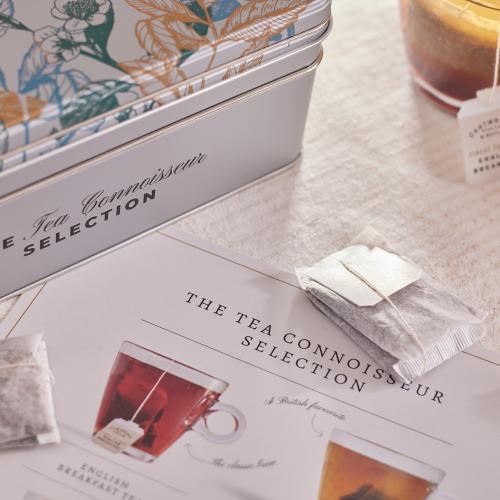 3. Don't Forget Those Thoughtful Touches
Crafting a memorable birthday hamper isn't just about filling it with goodies; it's about infusing it with thoughtfulness. Consider adding personal touches that say, "This hamper is designed exclusively for you." A handwritten note expressing your heartfelt wishes, a personalised sleeve that holds a touch of nostalgia, or a whimsical ribbon that ties everything together transforms a collection of items into a cherished, personalised experience.
4. Sweet Surprises
Nothing beats the sweetness of celebration. No birthday hamper is complete without a selection of delectable confections. From velvety truffles that melt in the mouth to the satisfying crunch of artisanal toffees, these sweet surprises will turn an ordinary day into an extraordinary one.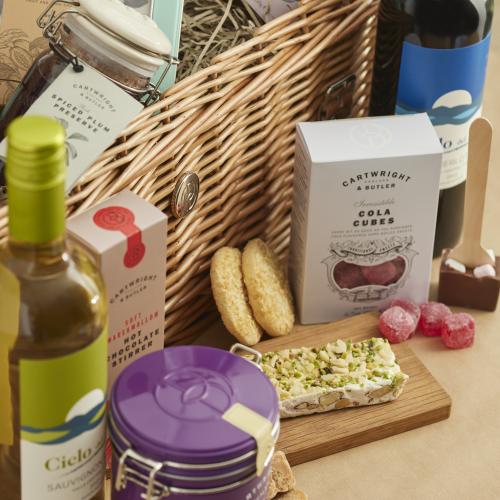 5. Presentation Matters

Finally, consider the presentation that goes into your gift hamper. Whether it's a hamper for her or a  colleague you consider family, how you arrange and showcase your chosen delights can make a difference. After all, aesthetics matter; they add an extra layer of anticipation and delight when your loved one first sees their unique birthday hamper. This is where you can truly make it stand out and shine!