A Taste of Nostalgia this Mother's Day
Mother's Day is a nostalgic time of year where we get to celebrate and thank all the wonderful women in our life and reminisce about the fond memories that we associate with them. When we thought about this at Cartwright & Butler, there is one particular memory of Mum and childhood that stood out for us, and that was baking.
Nothing quite reminds you of home like the smell of freshly baked treats coming from the kitchen and Mum teaching you her tips and tricks that she learnt from her family years before!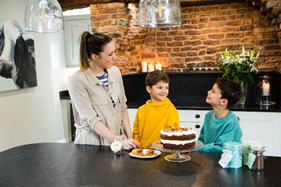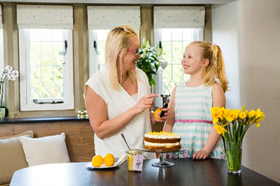 That got us thinking about the types of heart-warming, classic bakes that mum would make - and one that really shines is a classic Victoria Sponge cake. Lashings of strawberry preserve and thick fresh cream sandwiched between soft, buttery sponge – a real nostalgic bake!
That's why, this Mother's Day we've teamed up with Great British Bake Off's Karen Wright to share with us her recipe for a classic Victoria Sponge cake using our luxurious Cartwright & Butler Strawberry Preserve.
For Karen, baking with her mum when she was growing up was a weekly occurrence and is a memory that she holds dear.
In our opinion, there is nothing quite like sitting down with a slice of freshly baked cake, a hot cup of tea and having a good catch up with a loved one.
Home baked goods are always made with love so what better way to show how much you really appreciate and care for the special role model in your life this Mother's Day, by sharing a delightful cake. You can find our favourite recipes that are sure to be a hit with mum here. 
Of her baking journey she says: 'My mother was very keen to teach me the skills that her mother had taught her. She baked each week and we'd have tins overflowing with fruit loaf cakes, Victoria sponges, scones, lemon meringue and egg custard tarts. This was where I first picked up my love of baking.'
Click an image to view a recipe.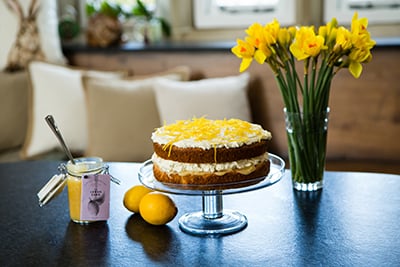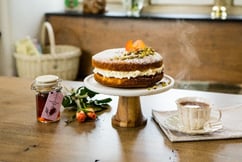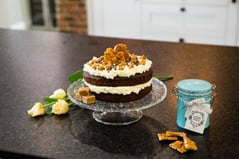 And as well as baking with your mum this year, you'll want to buy her a gift that shows you care. So, spoil her silly with one of our Mother's Day hampers, packed with delicious goodies for her to gorge on!