Top pumpkin carving designs to try
Halloween is just around the corner, and as well as putting your outfit together ahead of the big day, you'll be buying a load of pumpkins to carve with your loved ones. But as great as carving pumpkins is, it can be tricky to think up new and inventive ideas to make your pumpkin designs stand out from the crowd.
You may be new to the game entirely, and not even know how to carve a pumpkin, or which pumpkin faces to carve for the best results. In which case, read on to find out how to do just that and so much more before (and on) the 31st of October.
How to carve a pumpkin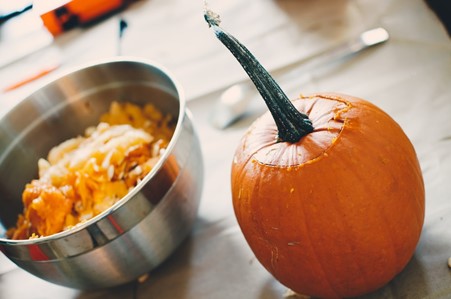 Perhaps you're inviting your friends over for a Halloween soiree, a dinner party, or a pumpkin carving competition, but you want some insights into carving a pumpkin properly for their arrival. Well, we've got you covered.
You'll have to start thinking of inventive and scary pumpkin carving ideas, but more importantly, you'll need to know the best way to carve a pumpkin. And that's why we've come up with some pumpkin carving tips for you to utilise.
To start, pick a large carving pumpkin at your local shop, farm or even go pumpkin picking yourself! Then, once you're home – do the following to get started:
Use a sharp, jagged knife to cut off the crown of the pumpkin

Grab a large serving spoon and begin scooping out the inside of the pumpkin – including the seeds and fibres. Then, discard the flesh

Start your design - simply get a marker pen and start drawing the outline you're hoping to achieve

Now start carving out the eyes, the nose and the mouth, ensuring you're cutting away from yourself

Once you've carved your design, simply put an LED tea light inside the pumpkin and place the crown on top. Voila!
Easy pumpkin carving ideas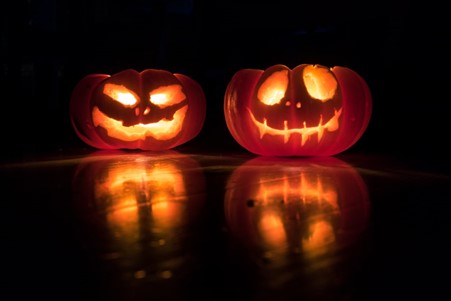 Carving a pumpkin doesn't need to be a difficult task. Because if you overreach when starting your design, it might take the fun out of carving it all together. So, here are some easy pumpkin carving ideas for you to toy with and create all for yourself.
A pawprint pumpkin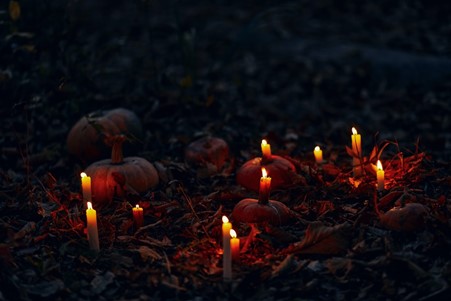 If you want to introduce a cute and creative design, create a pawn print pumpkin design.
Just clean out your pumpkin and affix a pre-bought paw print on the side of your pumpkin with some Sellotape. Then, carve the paw print with a jagged knife, cut out the design and add an LED tea light to the centre. Simply switch it on and let your concept come to life!
A cat-face pumpkin
Maybe you have a cat yourself or you just love the look of a good cat-designed pumpkin, in which case, this design is a great one to get on board with. It helps you to create a circular, shadowy, silhouette of a cat amongst a full moon.
Simply draw on your design and carve away, or purchase a stencil online to help with your creation. It takes the stress out of having to flesh out the pumpkin and carve a stencil instead. Or, just cut two triangles out of the top for its ears, two small circles for its eyes and a nose and whiskers to bring out the design. How easy is that?
A crescent moon pumpkin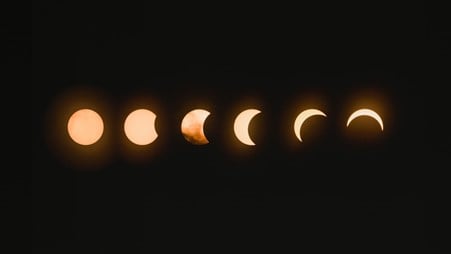 For pumpkin carving designs that are both easy and look incredible, this one is a real favourite. Creating a crescent moon design is a simple but effective idea; you can get your spook on, as the moon itself is a little eerie anyway.
Buy some tracing paper – or just use a standard sheet of a4 paper, and draw your crescent moon stencil. Stick it onto the outside of your pumpkin as a guideline and start carefully carving. Just remove the excess pumpkin flesh that's left and place it in the bin, and add some lights to the inside of the pumpkin – easy. But do make sure you put the moon on the right way round, to avoid the pesky mirror-effect mistake ruining your design.
Harder pumpkin carving designs to try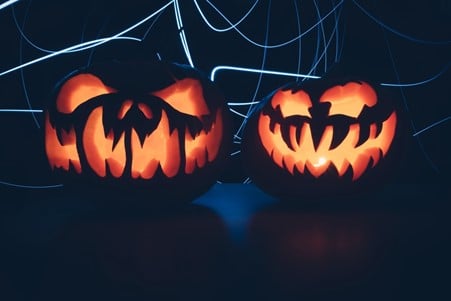 Our scary pumpkin carving ideas are very varied because we know that some of you wait for this day all year round – hoping to create a masterpiece when you collect your pumpkin from the shop. So, if you're up for the challenge, try some of these harder designs and work your magic for this spooktastic event.
A pumpkin with glowing eyes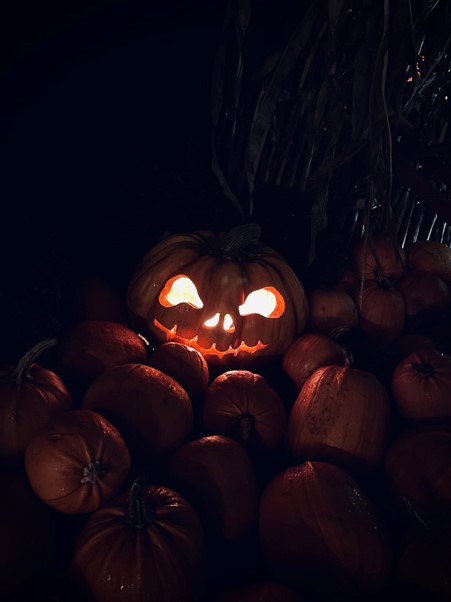 Pumpkin carving designs don't have to be wholly original, but you can make them your own. For instance, you'll certainly recognise the glowing eyes pumpkin design; it's a golden (but olden) design idea.
All you'll need to do is grab the paper from the centre of an old toilet roll and draw on the eyes for your pumpkin. And remember, they can be made as tame or spooky as you desire! But to show off your skills, add some intricate designs to your eyes by fleshing out fine lines with your knife.
Then, use a penknife (safely) to cut the eyes out and use some LED tea lights (or fairy lights) to light up your eyes. Warning: just don't use real tea light candles as these are a bit of a fire hazard.
Tape the toilet roll holder to the eyes you carved out of your pumpkin earlier and pop your lights inside. Just turn off the lights for immediate effect. You could even place a few of the stand-alone eyes around the house for when the lights are off, and you want to add a little spook to your décor…
Frankenstein's monster face design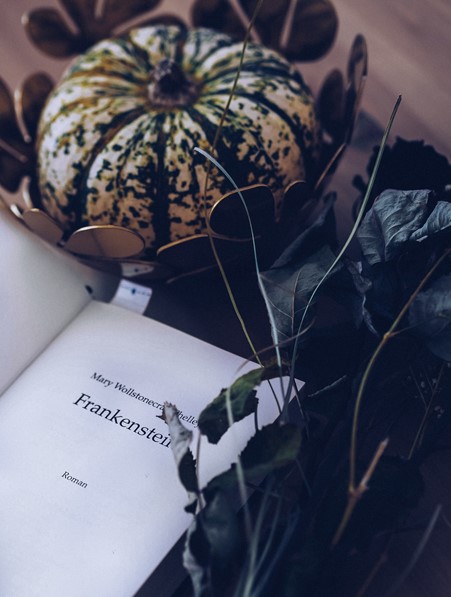 Out of all the pumpkin faces to carve, this is certainly one of the best. Frankenstein's monster has become a true trope of Halloween ever since Mary Shelley's uncanny novel, Frankenstein, was published in 1818. And you can let the monster live on this year by carving his face into your pumpkin.
Begin by buying a Frankenstein's monster stencil online to affix to your pumpkin. Then, tape this to the pumpkin's exterior and use your sharp knife to carve around the design. This may sound a little too easy for you still, in which case, grab a can of black spray paint and filter this onto your design, to work with the light and dark shadows of the monster's face. Adding an extra element to this design will impress all that see it, trust us.
Try carving pumpkins yourself this Halloween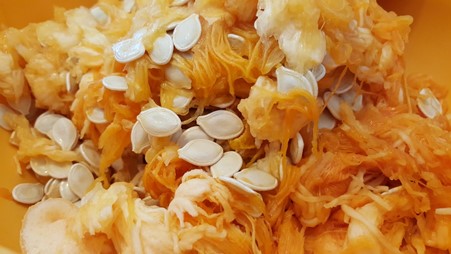 Now you know how to carve a pumpkin, and which designs are best suited for you, you have all the knowledge required to kick Halloween off with a bang! In fact, carving a pumpkin will just come naturally to you once you've put this newfound information into practice. So, get your affairs in order and design your pumpkins for the 31st to dot around your home, or to sit on your porch/windowsill to scare the neighbours!
And if you want to read other insightful blogs to stay organised during the spooky season, read our how to throw the ultimate adult Halloween party post. Or check our other interesting blogs regarding scrumptious food and other upcoming event ideas.