Unique Christmas gift ideas for couples
With Christmas being right around the corner, it's time to start ordering presents for your closest friends and family. But your first thought might be about the special couple in your life, who deserve an extra-special treat (or two) this festive season, although you're unsure what to get them.
Sourcing Christmas gifts for couples shouldn't have to be hard work, which is why we've whittled down the best options for your chosen dynamic duo. After all, there are so many products on the market these days, and you'll want to send them something entirely unique.
Discover the many different Christmas gift ideas for couples we have in mind and order the tremendous twosome the perfect gift this Xmas!
A personalised family portrait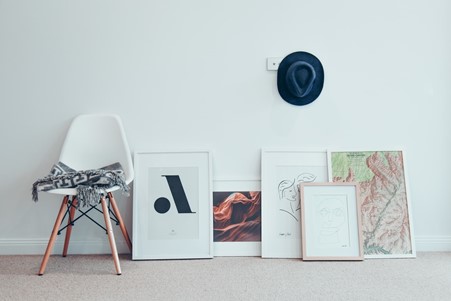 What could be more special than a portrait painted (or drawn) by a professional artist of the best couple you know? The couple you're handing it over to will appreciate the artist's amazing work, but they'll also acknowledge how much effort has gone into organising this present to start with.
Christmas gifts for couples are that bit more special when they're reusable or long-lasting. And an illustration of the two can be hung in their home for years on end, or kept as a keepsake in their memory box. It could be a design of just the two of them, or you could even request a full family portrait, with their children or pets stood (or sat) beside them on the print.
To arrange to get one of these prints, simply seek out their favourite local artist, or check out the different services available online to choose from. Then, pick the one that would suit their style the most. Seeing them glowing with glee after they open this miraculous present will leave you feeling all fuzzy inside, and them, too!
A grow your own plant kit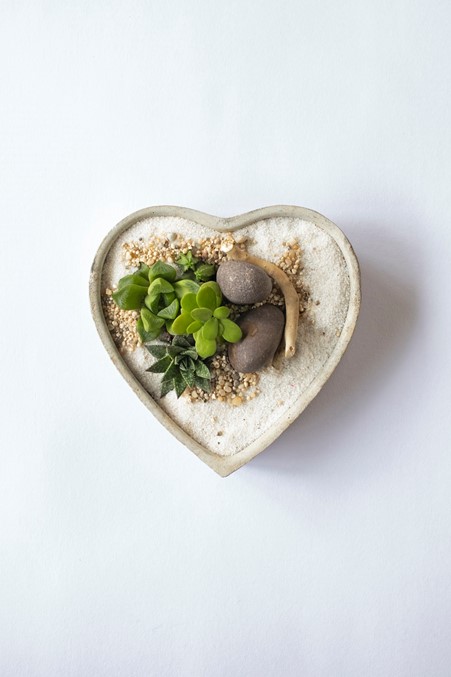 Every couple loves adding a plant to their home interior, and just buying them another succulent to add to their collection is a nice idea, but it's not particularly original. That's where a plant starter kit takes centre stage because you'll be buying them a gift they can make, use, nurture and truly appreciate as they watch it flourish across the new year.
For couples, Christmas gifts you do purchase should be inclusive and suit both parties, so it's even better if you can buy them something they can grow from scratch…
Personalised cocktail glasses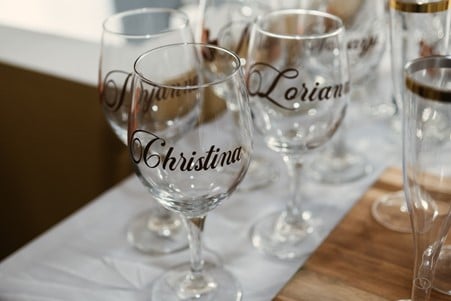 Christmas present for couples are most impressive when they fit the bill for the two's favourite things to do and taste. So, if they love a tasty tipple, a pair of personalised cocktail, gin or wine glasses will amaze and excite them.
You can order two glasses, or even a full pack, depending on where you get them from online. If you want to get super creative, you could order plain glasses and personalise them yourself, to show you really put thought into this gift. And if your two friends don't drink, these are still a fabulous gift, as they can be used to sip a fancy mocktail from!
A Cartwright & Butler Christmas hamper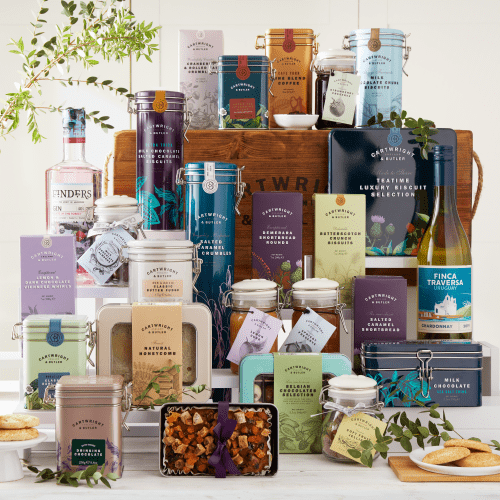 If none of the ideas above has tickled your fancy, these presents for couples at Christmas might be right up your street: one of our indulgent Christmas hampers. This is a cracking gift for the ultimate foodies in your life who love nothing more than gorging on treats together, at Christmas (and at any other time)!
To spoil your favourite couple rotten, simply decide which they would most prefer, depending on their tastes and palate preferences. Then, send it on over to their front door.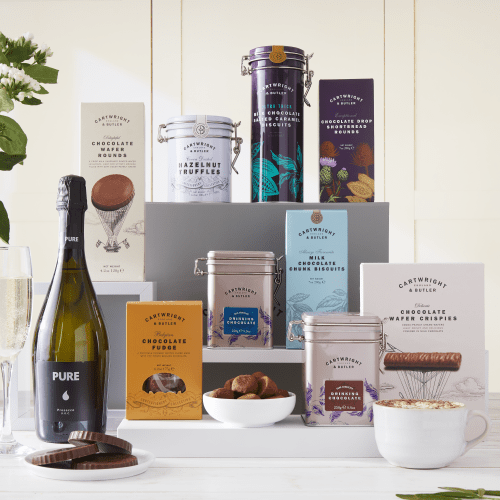 If they love anything chocolate flavoured, our Christmas chocolate hampers will make their day on the 25th, packed with luxurious Belgian Chocolates, Drinking Chocolate and more. Sounds pretty magnificent, right? In particular, our Chocolate and Fizz Hamper is sure to please, as it lets the two of them toast to another great year together, celebrating their favourite holiday in style.
Alternatively, their choices may be a little more on the savoury side, in which case our Christmas cheese hampers will delight them so. And if you're willing to push the boat out, our showstopper hampers are an incredible present for the deserving couple in your life.
What's even better is, you can treat them to a Personalised Hamper which includes a bespoke message from yourself (or you and your partner), to show them you've really made an effort this Xmas. They'll be elated when they see a decadent box of goodies, and a special message written on the sleeve wrapped around it! Perfect.
Discover more Christmas presents for couples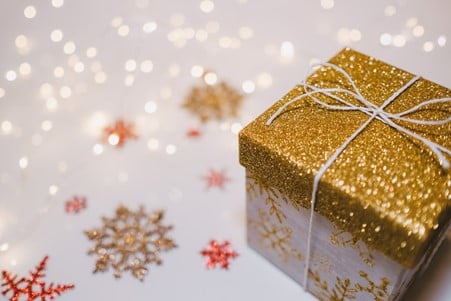 No matter what the couple in your life enjoy, we've given you plenty of ideas to ensure you're on track for Christmas this year. These gifts for couples for Christmas are pretty sublime and the two people in your life receiving one will be so happy when the big day comes around.
For more informative pieces like this one, read our blog. Discover articles relating to everything Christmas, from tips and ideas for decorating a Christmas cake, to recipes for the best non-alcoholic Christmas drinks to make this year. And if you want to peruse our range of Christmas hampers, then you can choose your favourite for the couple in your life, or yourself right here.