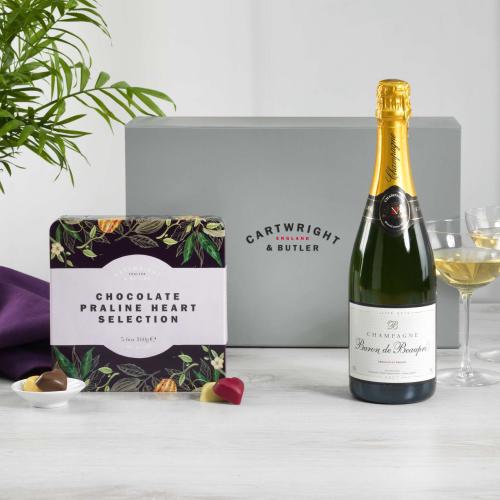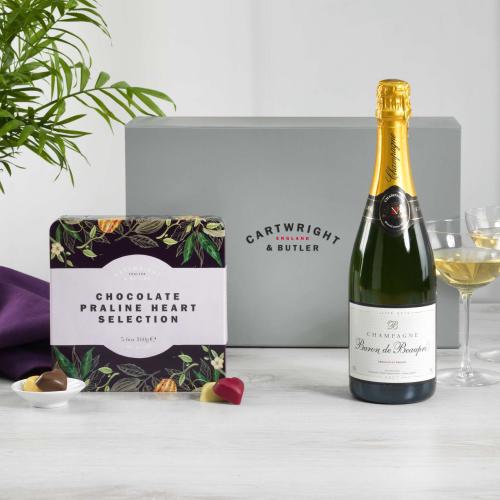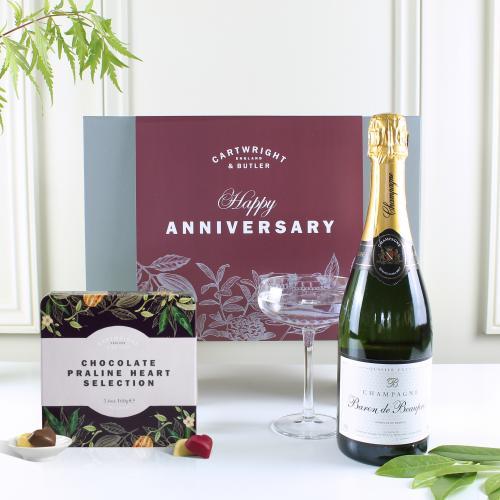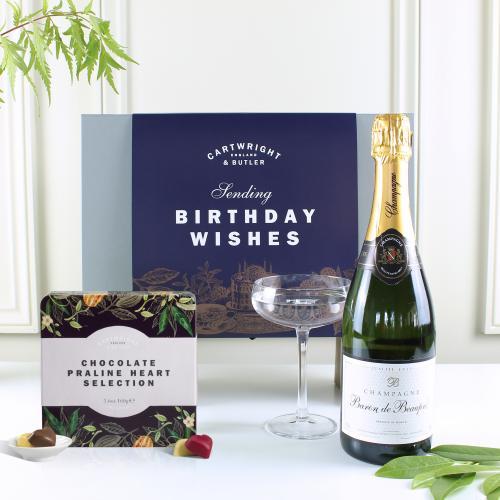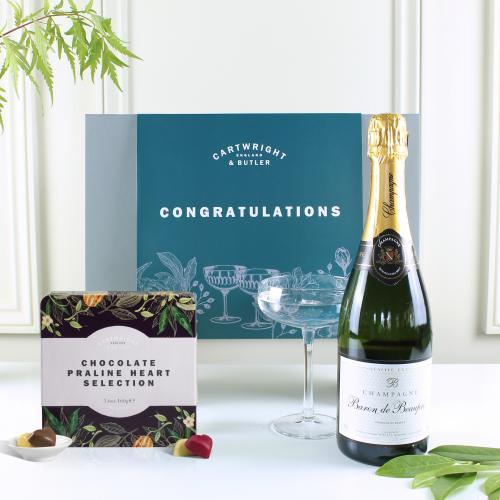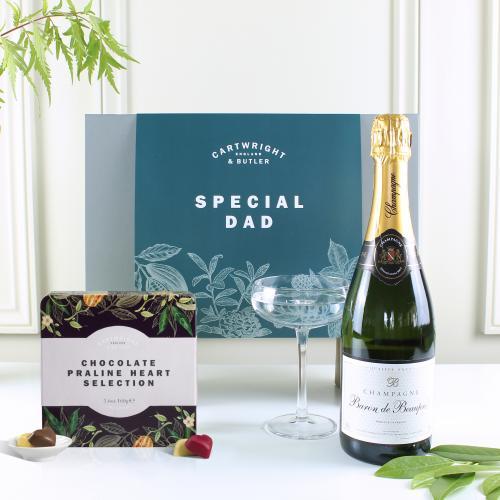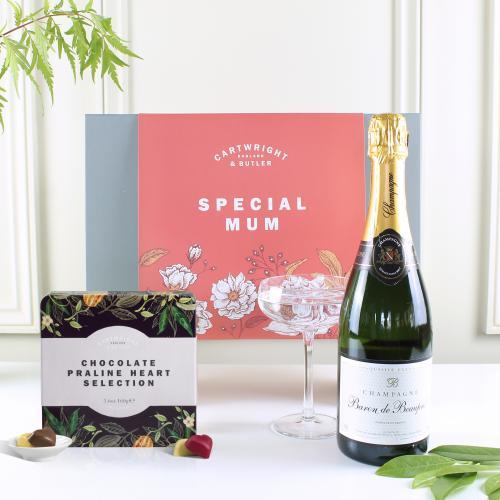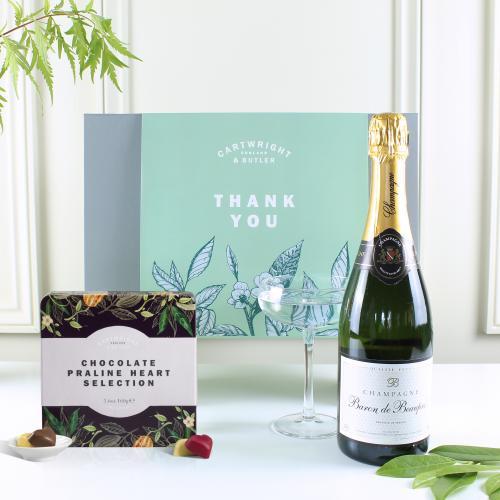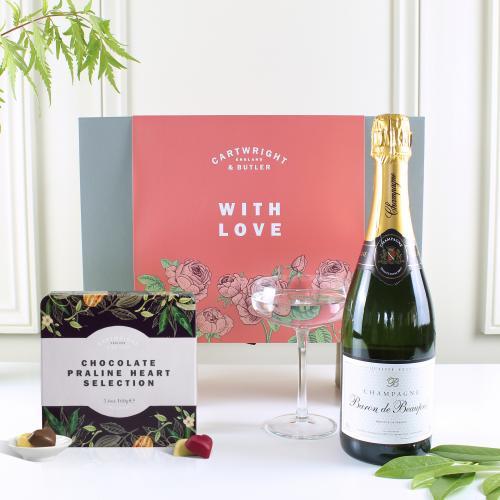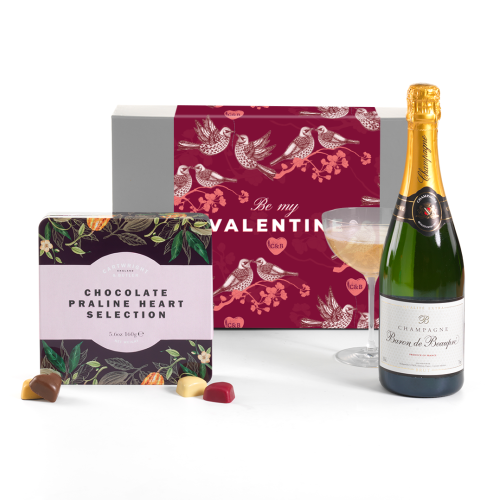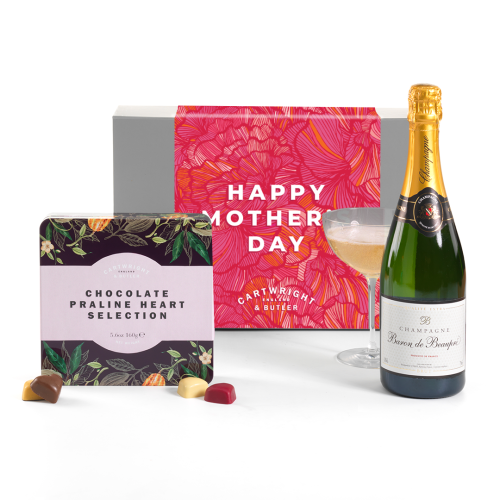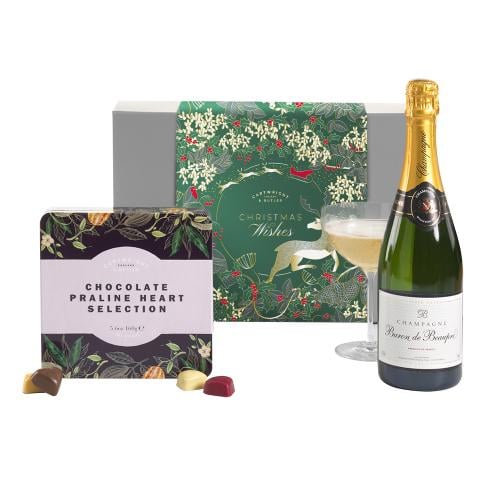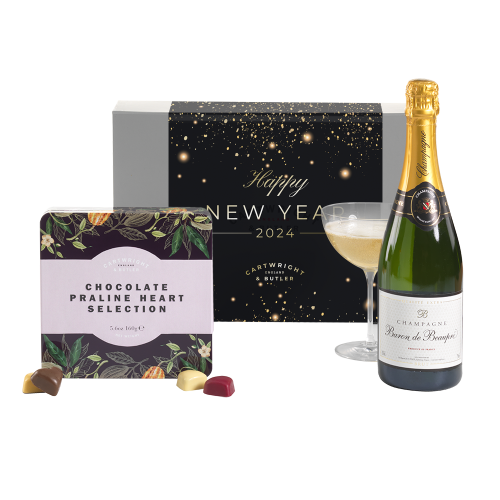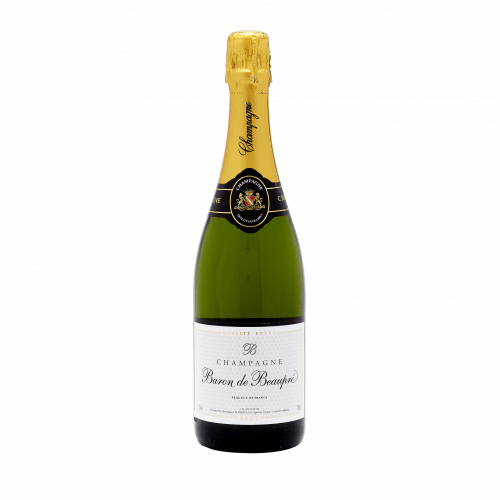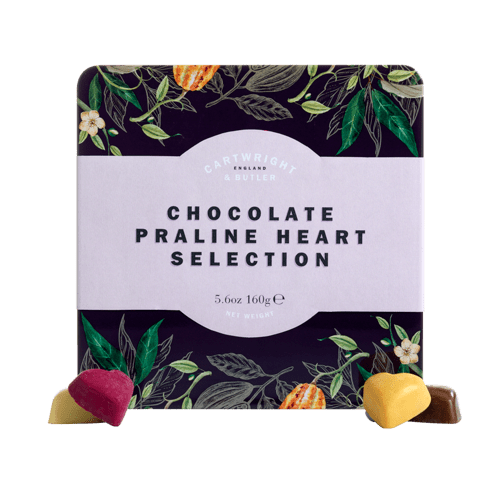 Champagne & Praline Hearts Gift Box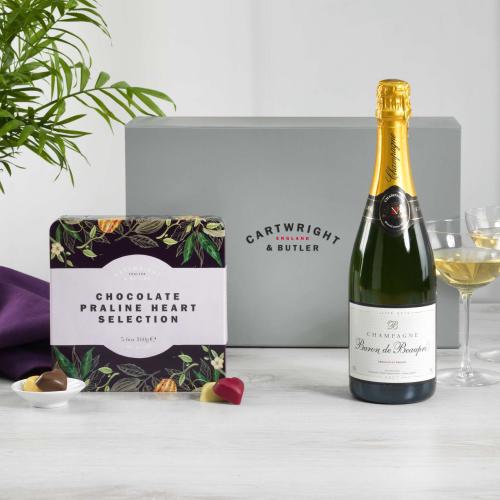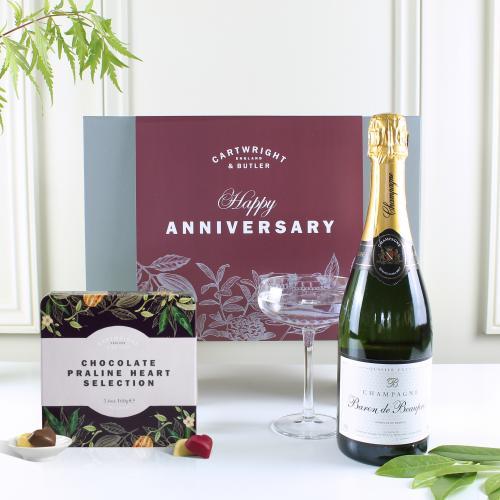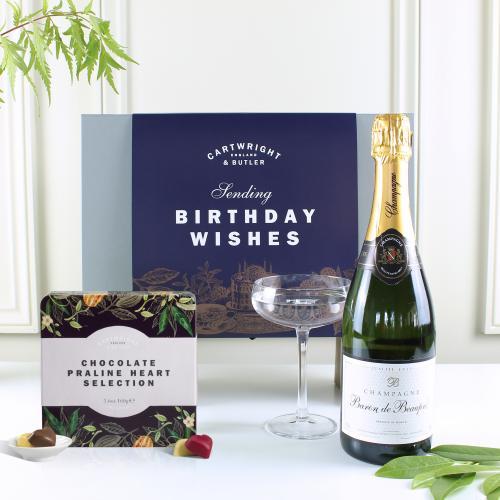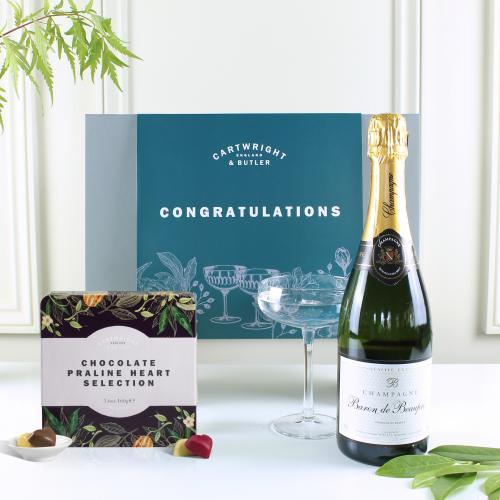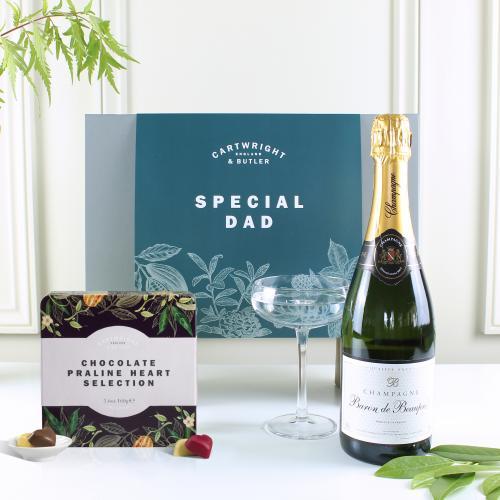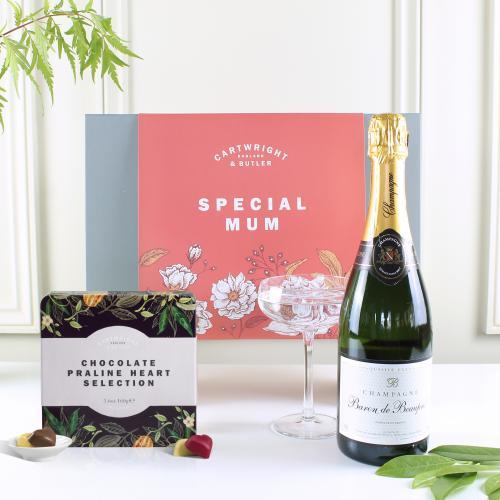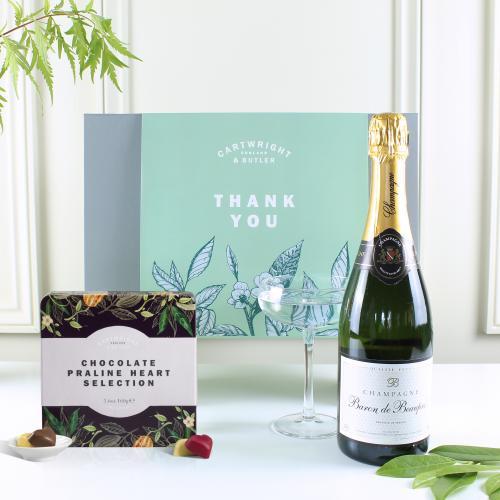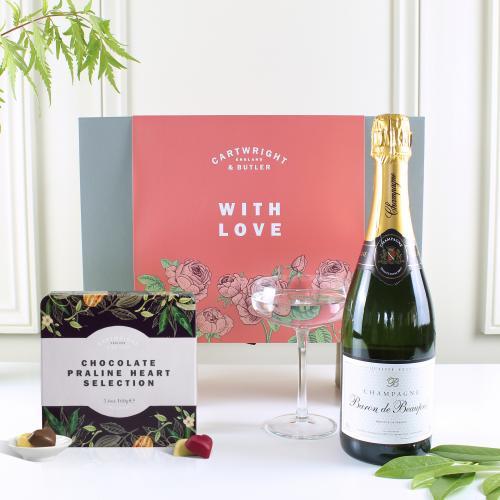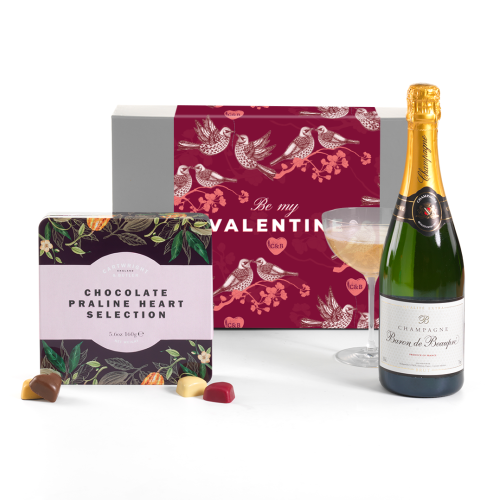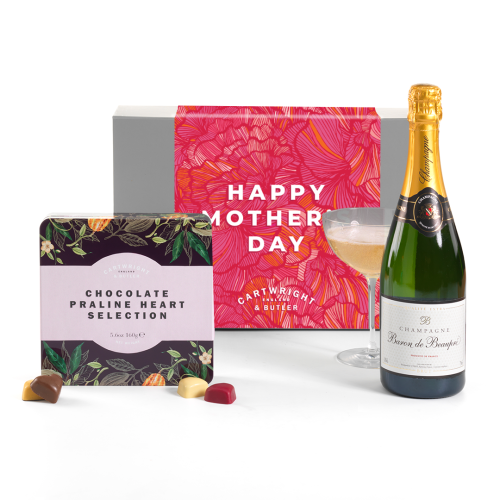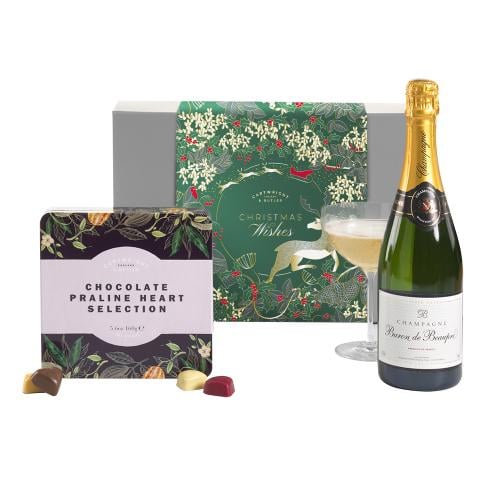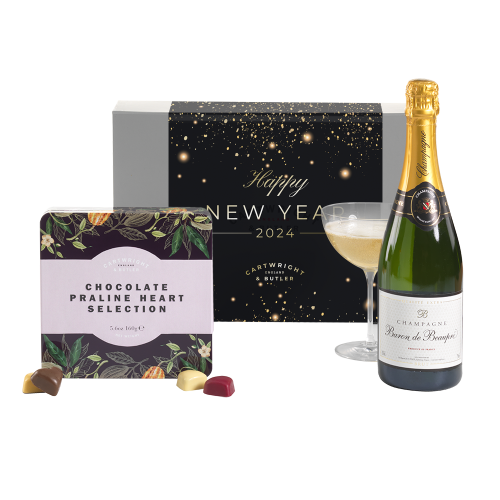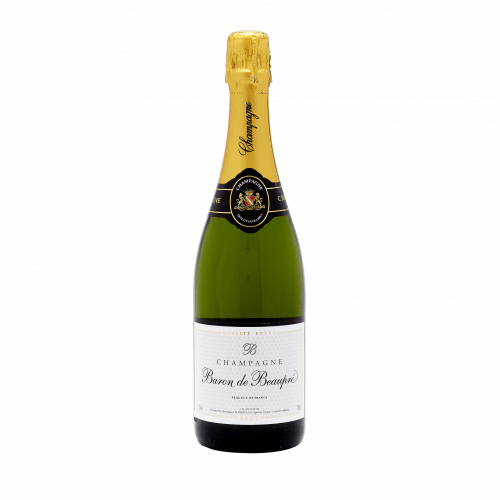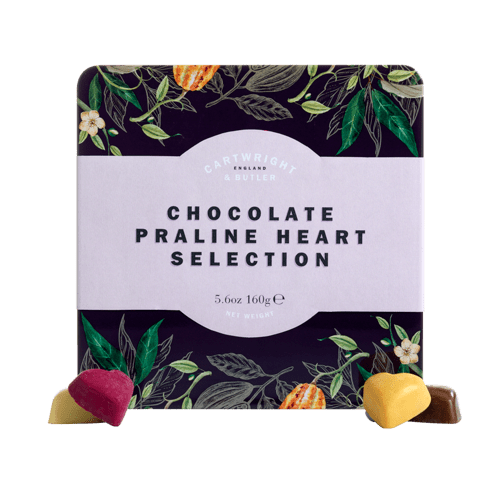 ---
Product Details
Weight:

3237g

Product Code:

4533

Dimensions:

27.00 x 38.50 x 15.50 cm
Ingredients:
White Chocolate Truffles in Tin: White Chocolate (Sugar, Cocoa Butter, Whole Milk Powder, Emulsifier: Soya Lecithin, Natural Vanilla), Butter (Milk), Fondant (Sugar, Glucose (Wheat), Water, Preservative: Sulphur Dioxide), Fruit Purees (Glucose Syrup, Invert Sugar Syrup, Strawberries, Beetroot Juice Concentrate, Natural Flavouring, Ethanol, Acidifier: Citric Acid, Colouring Plant Concentrates (Apple, Safflower, Lemon)), Alcohol (Neutral Spirit, Marc De Champagne, Orange Liqueur), Colour (Beetroot), Strawberries, Raspberries, Natural Flavourings: Orange, Strawberry, Lemon, Pear (Propylene Glycol).
White Chocolate: Cocoa Butter 28% Min. Milk Solids 25% Min.
| Nutritional information | Typical figures per 100 grams |
| --- | --- |
Weight:

3237g

Product Code:

4533

Dimensions:

27.00 x 38.50 x 15.50 cm
---
Show someone you care by sending an indulgent Cartwright & Butler gift. The brand-new Champagne & Truffle Gift Box contains de Beaupre Champagne and is accompanied by the deluxe Praline Chocolate Heart Selection. Presented in a sleek grey box with ribbon, the Champagne and Truffle set is the ultimate sophisticated gift.
---
This product is found in:
Can we tempt you with something else?