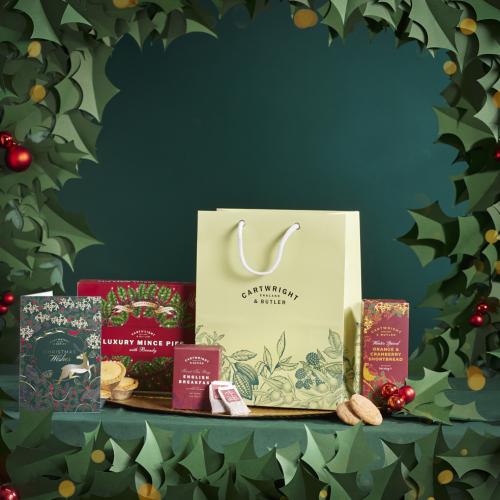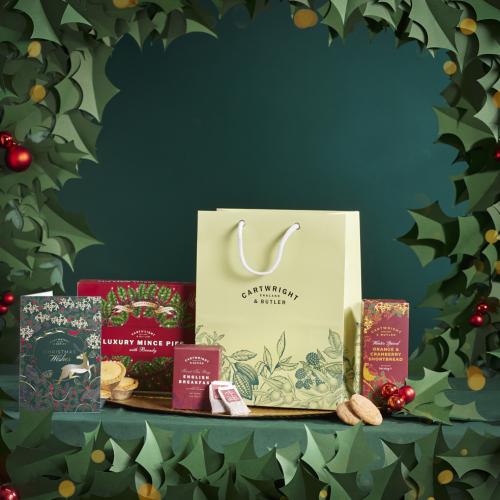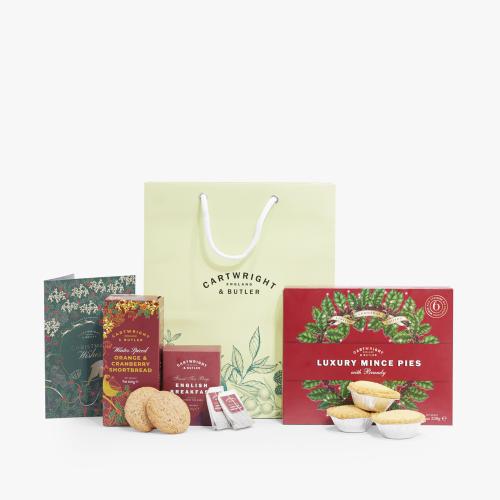 Merry & Bright Christmas Gift Bag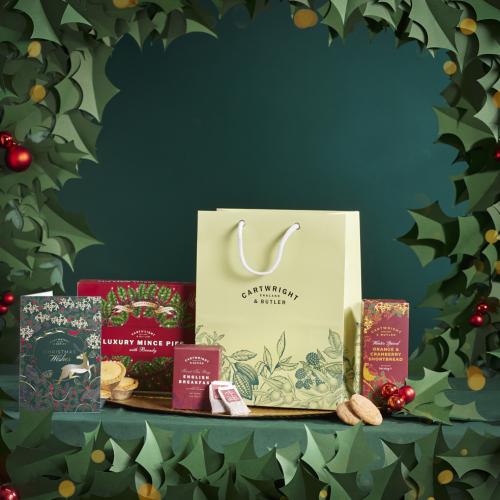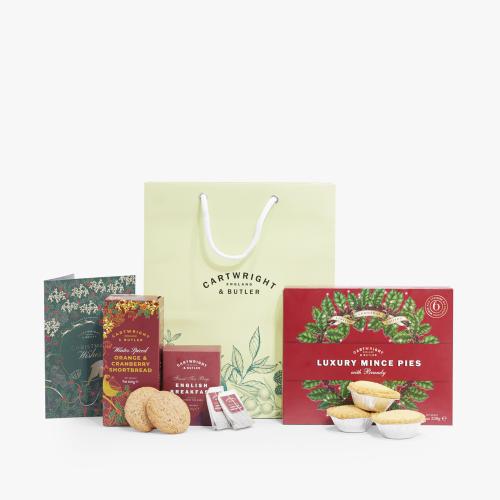 ---
Product Details
Product Code:

4300

Dimensions:

12.00 x 26.00 x 31.99 cm
Allergens

Gluten

Milk
Ingredients:
Mince Pies Butter Pastry(55%): Wheat Flour (Calcium, Iron,Niacin, Thiamin), Butter (32%) (Milk). Sugar, Salt. Mince meat(45%): Sugar, Apple, Sultanas (19%)(Sultanas, Sunflower Oil), Raisins (11%)(Raisins, Sunflower Oil), Currants (6%)(Currants, Sunflower Oil), Glucose Syrup, Mixed Peel (3%)(Glucose, Fructose Syrup, Orange Peel, Sugar, Lemon Peel, Acidity Regulator : Citric Acid), Vegetable Suet (3%)(Palm Oil, Rice Flour, Sunflower Oil), Modified Starch, Mixed Spice, Acidity Regulator : Acetic Acid, Colour : Caramel; Orange Oil, Lemon Oil, Brandy
ShortbreadWheat Flour (Calcium, Iron, Niacin, Thiamine), Salted Butter (29%) (Milk,
Salt), Sugar, Maize Starch, Cranberries (6%) (Cranberry, Cane Sugar,
Sunflower Oil), Cinnamon, Natural Flavouring: Orange Oil (1%).
Tea
100% Black Tea.
| Nutritional information | Typical figures per 100 grams |
| --- | --- |
Product Code:

4300

Dimensions:

12.00 x 26.00 x 31.99 cm

Gluten

Milk
---
The perfect gift when you're looking for a Christmas treat to gift. This gift bag comes with a luxury Christmas card for you to write your own message on. Our Luxury Mince pies with Brandy, our best selling English Breakfast Tea and our moreish Winter Spiced Orange & Cranberry Shortbreads.
This gift bag includes:
- Luxury Mince Pies with Brandy
- English Breakfast Tea
- Orange & Cranberry Shortbreads
- A5 Christmas Greetings Card
---
This product is found in: