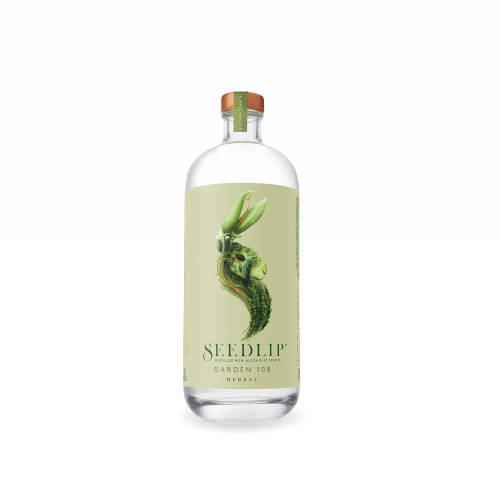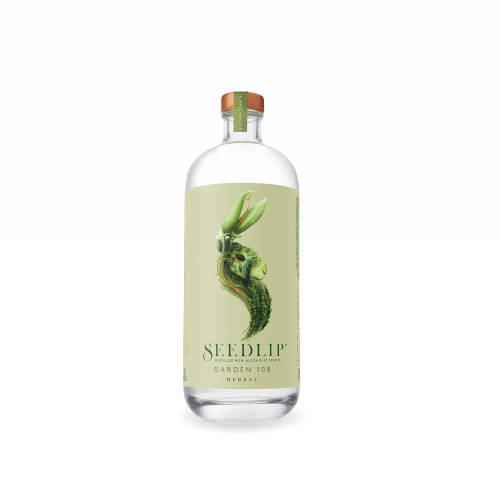 ---
Product Details
Weight:

1368g

Product Code:

6393

Dimensions:

24.00 x 8.00 x 9.00 cm
Ingredients:
Peas, Hay, Spearmint, Rosemary, Thyme & Hops). Preservative: Potassium sorbate. Acid: Citric acid.
| Nutritional information | Typical figures per 100 grams |
| --- | --- |
Weight:

1368g

Product Code:

6393

Dimensions:

24.00 x 8.00 x 9.00 cm
---
Looking for a refreshing, herbal, non-alcoholic drink? Discover Seedlip Garden 108. A floral blend of Peas & Hay w/ traditional garden herb distillates in celebration of the English countryside. To make a delicious non-alcoholic drink, pour 50ml of Seedlip Garden 108 over ice, top w/ tonic & garnish w/ a Sugar Snap Pea or Mint sprig.
Seedlip Spirits are non-alcoholic, sugar & sweetener free with no artificial flavours.
---
This product is found in:
Can we tempt you with something else?