Valentine's Day gift ideas for her
It may only be January, but the 14th of February is just around the corner. And because Valentine's Day occurs each year, it can often leave you stumped for new present ideas to show the woman you love how much she really means to you.
Well, if you're searching for the most thoughtful Valentine's gifts for her this year, you've come to the right place. We're always thinking of new ways for you to spoil the people you love, so this occasion is the perfect opportunity to share our thoughts on our favourite presents.
Uncover our most romantic, heartfelt gift suggestions to show your other half how truly special she is on this day dedicated to love! We don't mean to brag, but our Valentine's gift ideas for her are truly remarkable…
Valentine's gift ideas for her: Physical gifts to buy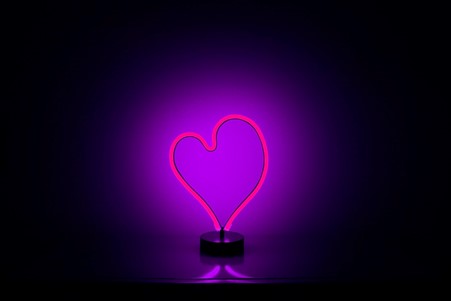 Does your girlfriend or wife simply love a present she can treasure forever? In that case, you'll want to buy her a Valentine's Day present that lasts. If you're a little stuck for new, inventive ideas, don't worry; there are plenty of items for you to choose from, to keep her grinning from ear to ear this year.
But which are the best Valentine's gifts for her of this kind? Well, we have several brilliant ideas to make her feel all fuzzy inside:
A monthly flower delivery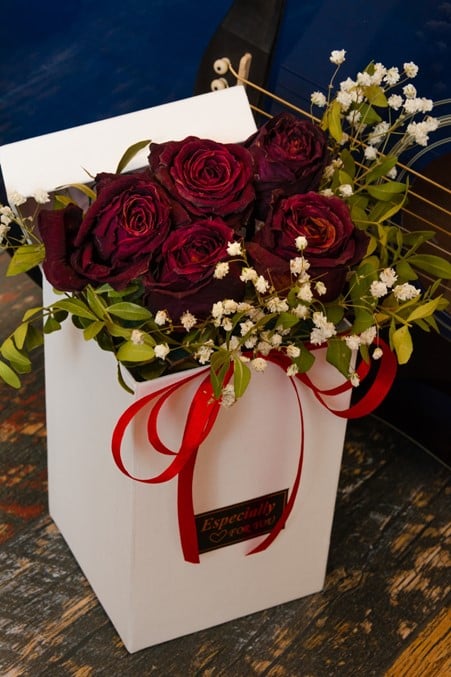 It's pretty standard to get the woman you love a bunch of flowers on Valentine's Day. So, why not take it up a notch and sign her up for a monthly flower delivery, with the first one arriving on February the 14th? This is a brilliant Valentine's gift for her because she'll get to treasure some sweet-smelling blooms on the day, and every month afterwards. Because why just buy her flowers for one day, when you can spoil her year-round?
A personalised photo book
Perhaps she adores making memories with you, and always discusses documenting them to look back on at a later date? But with the flurry of work and daily life, she never quite gets round to doing it… This is where you can swoop in!
Why not handcraft a scrapbook and affix pictures of your favourite memories together to each page? And make sure to include photos of the various places you've visited and events you've been to! Or, upload your most prized pastimes online and create a photo book for her to flick through. Just make sure it'll be delivered in time for the day in question!
Trust us, this is one of the best Valentine's gifts for her to appreciate because it's an everlasting memory of the time you've spent together. After all, it'll feature all of the wonderful memories you've shared. Priceless!
 A framed record of "your song"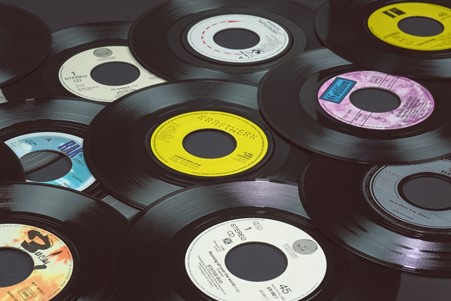 Valentine's presents for her should be as sentimental as possible. And you know that song you both sing every night when you're cooking tea together, or the one you danced to at your wedding? Well, that can be your muse for this year's Valentine's gift.
There's bound to be a tune that you both rejoice over, and you can turn this into a gift by purchasing a framed record of your special song online. Perhaps you're quite the crafter? If you are, buy the record yourself, order an A4 frame and DIY it up to create a romantic treat that she'll be thanking you for endlessly. She can then display the record on your shared bedroom wall or even the living room for all to see!
An exquisite Valentine's Day hamper filled with her favourite eats 
If your partner's a real foodie, we have the ideal present in mind: one of our luxury food hampers packed with delicious snacks to eat and tipples to sip.
We have oodles of tongue-tingling treats that serve as excellent Valentine's Day gifts she can gorge on. And to truly mark the occasion, we've designed a unique Valentine's Day hamper for her to enjoy, featuring a colourful bunch of flowers, a bottle of prosecco, heart-shaped praline chocolates and a vanilla-scented candle! Trust us, she'll be filled with cheer when you hand over this glorious present.
Plus, each other hamper in our range is brimming with chocolates, cheese-filled items, alcohol and so many other tasty goodies. What's better is our Personalised Hampers. Because with these, you can arrange to have a sweet and sincere message printed on the front sleeve of the box. She'll feel like a princess in no time, and can scoff on the dreamy delights included way past Valentine's Day!
Valentine's presents for her: Exquisite experiences
As well as having physical presents on your radar, your wife – or girlfriend, will love the element of surprise that a fun experience brings. Especially because it's been organised for her to the last detail! Although, with so many options out there, which of the unique events and activities are the best Valentine's gifts for her to receive this year?
A spa day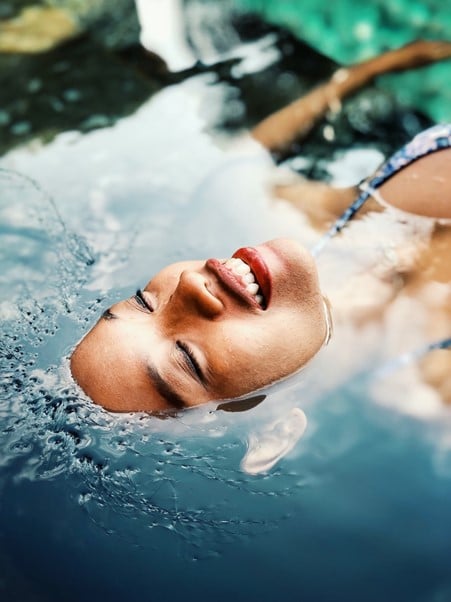 When you're searching for original Valentine's gifts for her, you need to factor in her every need. And what she needs the most might well be a rest, and a luxurious pampering session. In which case, spoil her silly with an exquisite spa day to cherish, and throw in a terrific treatment to soothe all of her aches and pains.
All you need to do is browse online for the greatest nearby spots and choose whether to send her for an individual session, pay for one of her besties to go with her or tag along yourself. You'll know her enough to make the right decision!
Just order a gift voucher and get it delivered to your door, or book her a specific treatment online and hand a physical copy of it to her on the day. She'll be jumping for joy (and booking the day off work) before you know it!
A hot air balloon flight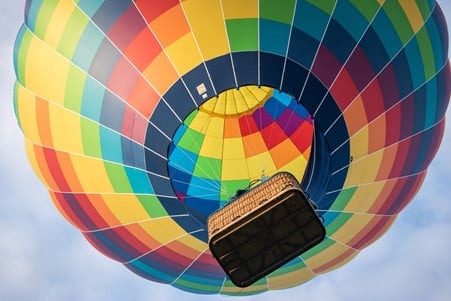 Nothing says romance like a ride in a hot air balloon together, soaring across the clear, blue skies. So, the 14th is your chance to treat her to this once-in-a-lifetime opportunity.
Browse online and find one of these experiences to book, so you can both enjoy a day of excitement together. You'll get to celebrate your many months (or years) of happiness in the best way possible! Plus, it will give her something to really look forward to.
Begin buying thoughtful Valentine's presents
See, we told you. Finding the right Valentine's gifts for girlfriends (or wives) who show how much they love you each day doesn't have to be hard. Plus, now you have a host of Valentine's gift ideas for her to open on the day and she'll thank you forevermore!
And don't forget, we have a whole collection of Valentine's Day hampers that will suit her every preference. Simply peruse our premium range of quality bites ahead of the big day and select (what you think will be) her favourite(s)!
Also, ensure you read through our other articles on our blog and find everything from present buying guides for her 30th birthday, to unique birthday gift ideas for him. There's even a post detailing the most generous cities in the UK for gifting! So, knock yourself out…