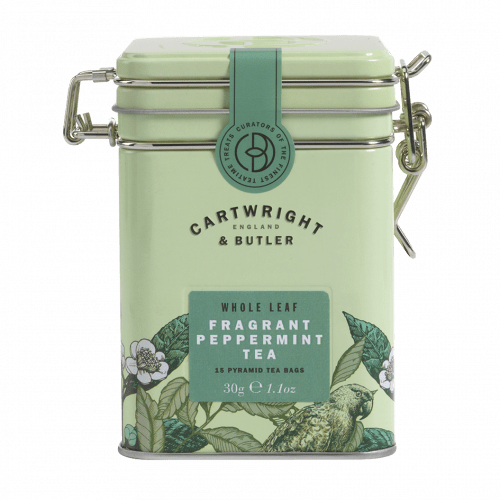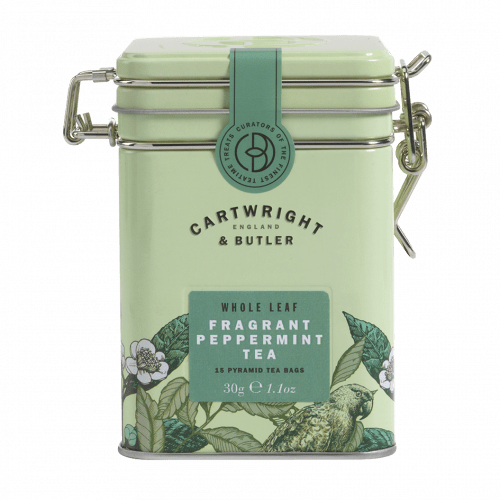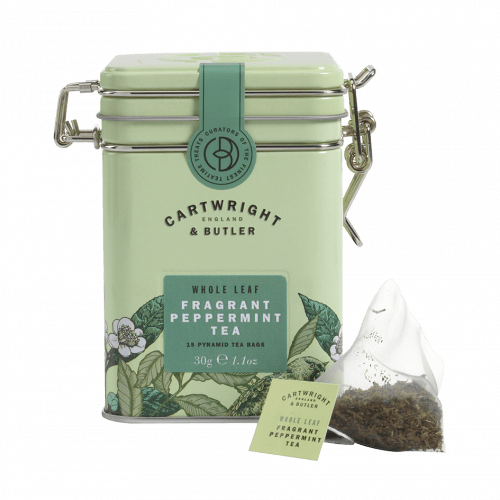 Popular
Pure Peppermint Whole Leaf Tea Bags Tin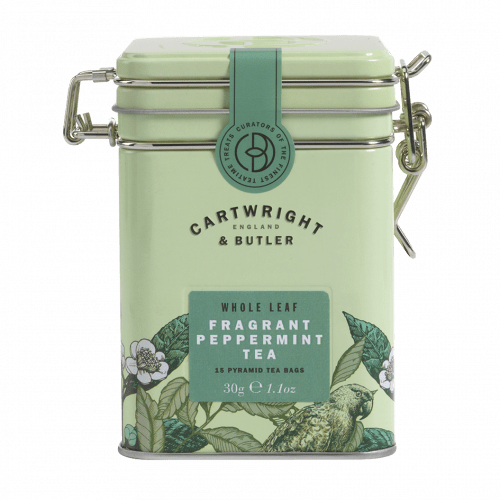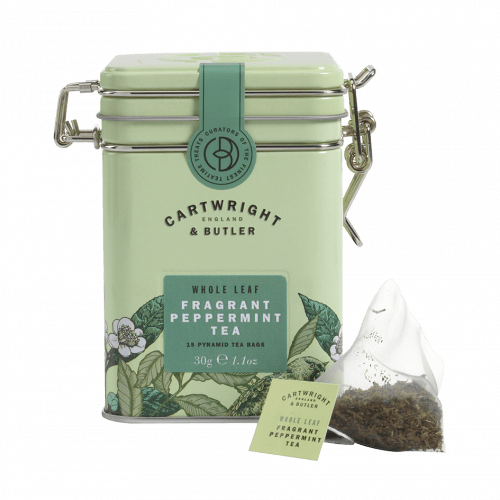 ---
Product Details
Weight:

45g

Product Code:

5331

Dimensions:

11.80 x 8.00 x 11.70 cm
Ingredients:
100% Pure Peppermint
Storage information:
Store in a cool, dry place and away from direct sunlight.
| Nutritional information | Typical figures per 100 grams |
| --- | --- |
Weight:

45g

Product Code:

5331

Dimensions:

11.80 x 8.00 x 11.70 cm
---
Our brand new Peppermint Whole Leaf Tea bags have soothing benefits; they have been known to aid digestion and clear the head, making this the perfect after-dinner tonic.
We use only the finest quality loose leaf tea in our biodegradable tea bags, and the pyramid shape allows more space for the water and tea leaves to infuse, resulting in a cuppa that's both complex and superior in flavour. Perfectly presented in our brand new spring themed clip-lid tin which can be re-used & refilled time and time again. Need a refill? The Citrus Green Tea Whole Leaf Tea Bags are also available in a carton.
This product is suitable for vegan and gluten free diets.
---
This product is found in:
Can we tempt you with something else?