What your choice of coffee says about you
Are you a big fan of a good coffee? Maybe you love drinking a cup to shape up your day – to keep you buzzed, or perhaps you just enjoy the taste of rich coffee hitting the roof of your mouth?
Whatever your reasons are for heading to your local barista, you'll have a favourite type of coffee that you order time and time again. You might think the best coffee to drink is a latte, or maybe you love a foamy cappuccino. But what does your choice of coffee really say about you?
We wanted to have a little fun and discuss what drinking coffee of different kinds says about your personality. So, we've rounded up the top choices and delve into what your preferred style of coffee denotes…
A luxurious latte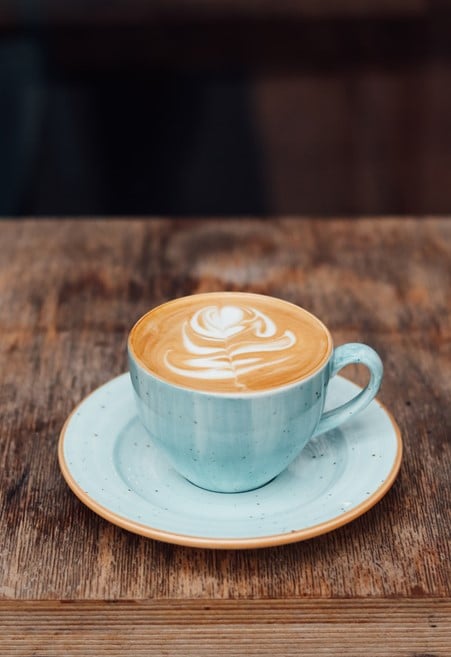 A latte is a comforting coffee, but with just enough caffeine to give you a real kick. But what does drinking coffee like this one say about you? Well, if a latte is your favourite type to order at your go-to coffee shop, we'd say you love being comfortable in your own skin and cosying up on the sofa with friends.  
It may be that you've never ordered another coffee aside from a latte because you tried this staple type and stuck with it. That's because you're a real creature of habit, but you're also very kind-hearted. Although, sometimes this doesn't serve you as well as you'd hope because you can be a real people pleaser.
But you're an open book - much like your coffee's clear and simple ingredients: an espresso with hot steamed milk. And everyone loves that about you. Like the barista does when making your coffee, you like easing the bitterness of life. Making your closest companions as happy as can be and sharing compassion is a real highlight of your personality.
A fine instant coffee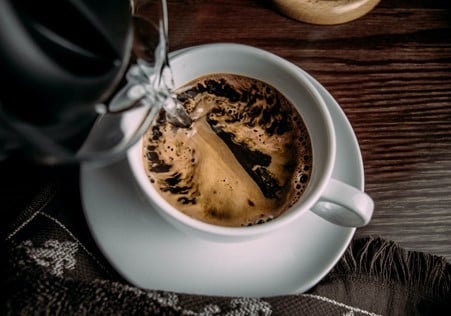 If you love a cup of instant coffee, you're super easy-going, laid back and have quite a relaxed personality as a whole. These traits mean you're great at tackling tricky problems with ease.
But being this way can also lead you to delay and procrastinate tasks. That's precisely why you love a quick fix like instant coffee because you get to taste the rich flavour of the caffeine but with much less hassle. It's a breeze to make at home and it makes for a speedy order at a café, so you're winning all-round!
You're also a clear-cut person; you say what you think. However, you're smooth in your approach, never offending anyone but just reaffirming your thoughts in a truly kind manner.
A classic espresso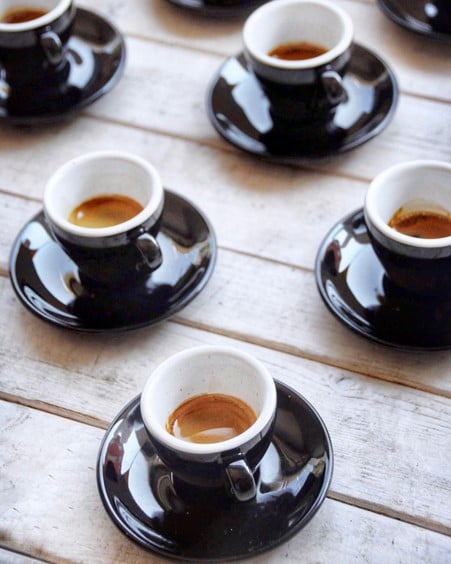 Perhaps you're a big fan of an espresso? In which case, you like things pure and simple. The taste of real coffee is your favourite, but you much prefer a bite-sized version of the stuff. As you drink your espresso, you'd much prefer savouring a sweet treat - like a luxury selection of crumbly biscuits, rather than ordering a bigger version.
If you're a fan of this drink, you're a hard worker, and one who doesn't need (or have the) time to savour a coffee. Instead, you get a delicious, quick fix from drinking coffee of this kind.
Multitasking is your speciality, which marries well with your love for a straight espresso. You're a real "straight from bean to cup", no fuss and no-frills kind of person. That's why this is the best coffee for you, your palate and your busy schedule!
A fun and foamy cappuccino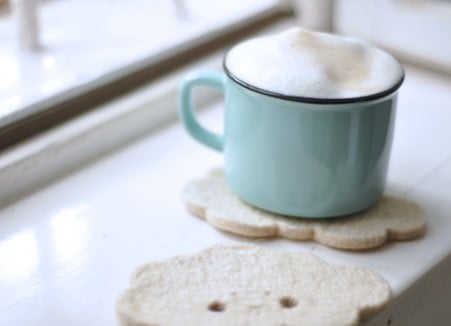 The frothy wonders of a cappuccino may draw you in whenever you're at your favourite coffee shop. The foamy goodness it offers, alongside the beautifully bitter taste of the coffee blended with milk, makes you order a cappuccino every single time.
You probably study the presentation of your cappuccino when it arrives at your table, or as you take it away in your reusable coffee cup. And why do you do that? Well, because you're quite the perfectionist.
You're also a social butterfly who loves nothing more than spending time with your nearest and dearest. Although, that perfectionist nature of yours does mean you want your cappuccino from the right spot. So, you'll be choosing the best coffee spot in town to meet your friends at!
A strong flat white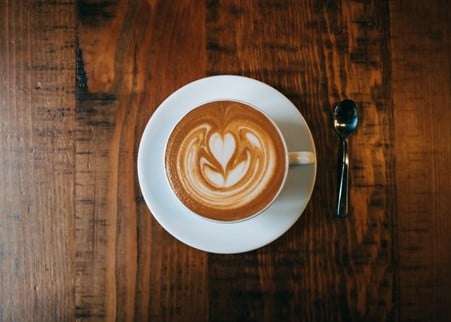 If making or ordering a flat white is your speciality, you're probably not too interested in what your coffee says about you. Why? Well because like your drink, you enjoy things just as they are. You don't care what others think about you, your choice of coffee or even people's thoughts on the best way to drink coffee.
You like socialising but you're also quite the introvert too, who finds beauty in the smallest things and situations. Nothing goes unnoticed if you're a flat white drinker, because you have a keen eye for detail. And this serves you well if a barista delivers a latte to your table by mistake…
A milky mocha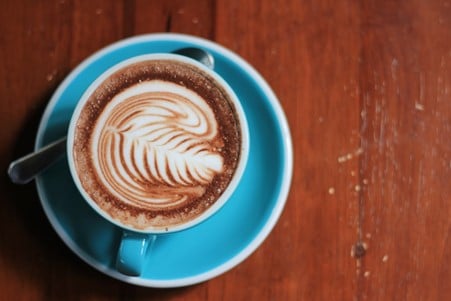 A mocha is the best coffee for those of you with a sweeter palate; it's a delicious mix of hot drinking chocolate and a foamy cappuccino. If you didn't know already, you'd make a mocha with a spoon or two of hot chocolate powder, an espresso shot and steamed milk. Yum.
If you're quite a mocha-holic or think you would be, you're the type of person who just loves mixing things up. You're a big fan of trying new things, but you're still as sweet as anything, with a kind-hearted soul. Experimenting with new ideas, new foods and new drinks is your forte but you'd never trouble anyone to get what you want. You're opinionated but with a sweet edge and you're the kindest (and most considerate) friend out there.
A fabulous filter coffee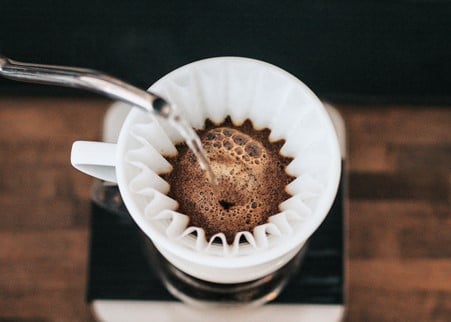 If you're a fan of the simpler things in life, a filter coffee is the finest coffee for your tastebuds. You just love making the stuff in your kitchen, using a Chemex or AeroPress, to feel like a proper barista yourself!
You're a loyal person for a start, both to your coffee brand, blend, method and also to the people around you. Not to mention, you're totally reliable and everyone adores that about you. But you won't always say yes to meeting up with a friend who goes wild for a cappuccino or thinks some of the best ways to drink coffee is with sugar and coming "extra hot". After all, you like things the traditional way.
Think about these characteristics when sipping your next coffee…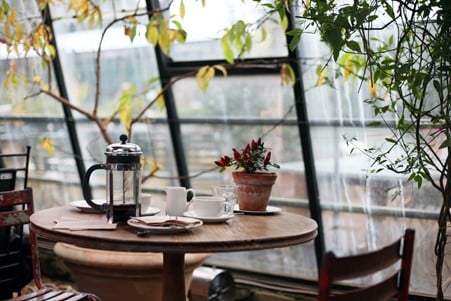 Now you've discovered the interesting attributes you behold based on your coffee of choice; you'll start noticing your different traits more obviously than ever before. Keep these close to your chest, plus remember to try out new blends (and types) of coffee every now and again.
For further food and drink insights, head over to our blog and learn all about the likes of perfect wine and cheese pairings or read our ultimate beer and food guide. Or if we've made you crave a fine cup of the stuff, our luxury coffee hampers are ready and waiting for you to order straight to your door. With gorgeous after dinner blends, and mouth-watering delights, you'll welcome these blissful bundles with open arms.