Thoughtful Mother's Day gift ideas
The big day is coming up… Mother's Day, and so let the gifting commence! However, sometimes buying a present for this occasion is easier said than done. Because this event occurs each year, it's no wonder we run out of inventive ways to spoil mum silly! Not to worry – you can leave this to us; we've thought of some fantastic, alternative Mother's Day gift ideas to give (or send) to your Mum this year.
Simply read on to discover the best gifts for mother's day that are a little different from the usual bunch of flowers and a bottle of Bailey's!
A plant subscription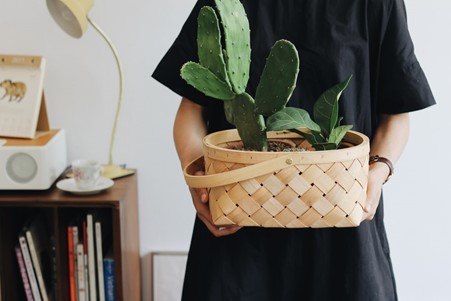 If you're looking for Mother's Day gift inspiration for a mum who adores flowers – and anything nature related, we've got just the idea: a regular plant subscription. She'll enjoy this thoughtful and original idea, plus it's a monthly treat sent to her door. So even when Mother's Day has passed, she'll still be receiving gifts from you! How ideal is that? Remember, she nurtured you pretty well, so she's got the credentials needed to look after her newly-delivered plants. She'll soon be naming herself, "plant mum"…
Sending a plant in the post is also a winning idea if you're not able to see your mum on the day. She'll know you're still thinking of her and have made the effort to make her day wonderful, despite not being there.
And if you didn't realise how close Sunday the 27th was and you're a little unprepared, plant subscriptions work as great last-minute Mother's Day gifts!
A jewellery making experience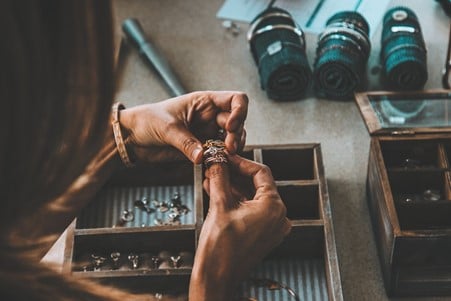 Is your mum a sucker for jewellery, and wouldn't leave the house without popping a pair of earrings in or dressing her fingers in rings? Well, instead of buying your mum the typical heart pendant or gemstone ring this Mother's Day, sign her up for a jewellery making course. This truly is one of the more original Mother's Day present ideas because she would never expect it – and that's the beauty of it!
There are so many options out there to choose from, all you need to do is research which ones are closest to her local area. There are even mother-daughter jewellery making courses you can book onto, which provides a great opportunity for you to bond and learn a new skill together.
Once you've made your decision, print out the details, pop this class invite in a fancy envelope and jazz it up with some decoration. She'll be so happy and excited to learn all about the jewellery making process while creating her own piece to wear!
Make her a bespoke spa bundle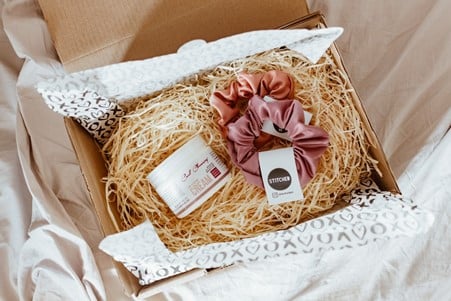 Gifts for Mother's Day should always be based on her interests, and if one of hers is pampering herself by popping to the spa or getting regular massages, making a homemade spa bundle is going to be greatly appreciated. Because Mother's Day present ideas should be as heartfelt as possible, but easy to obtain, too – and this one certainly is.
Simply buy a wicker basket or decorative gift box and start filling her exquisite pamper box with luxury, self-care items. Purchase tissue paper, straw and other craft fillers to adorn the hamper with, to make this present a premium one!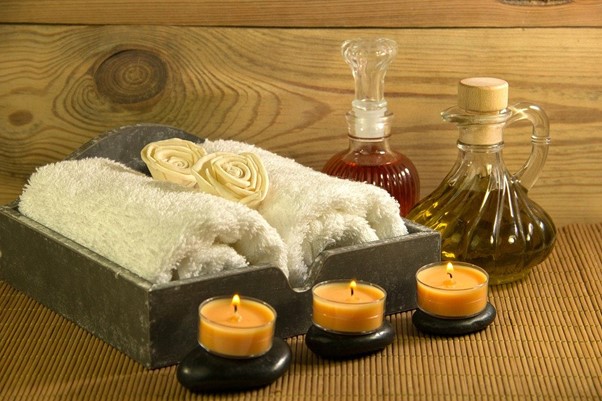 Add the following items to this wellness bundle, so she can kick back and relax on her special day:
A bath pillow (for those long soaks in the tub)

A box of premium bath salts

A set of premium pyjamas to slip into

A collection of scented pillow sprays

A pack of moisturising face masks

An exfoliating mitt (or scrub)

A luxury, scented candle – or numerous tea light candles to dot around the bath

A bottle of Pure Prosecco or a selection of brews from our selection of beer hampers to sip and enjoy!
This is also one of the great, last-minute Mother's Day gifts you can give to your mum. Why? Because you build it yourself, meaning you just need to head to the shops and buy each item required. If you're a little strapped for time, you can knock this present together easily (and quickly)!
A Cartwright & Butler Mother's Day hamper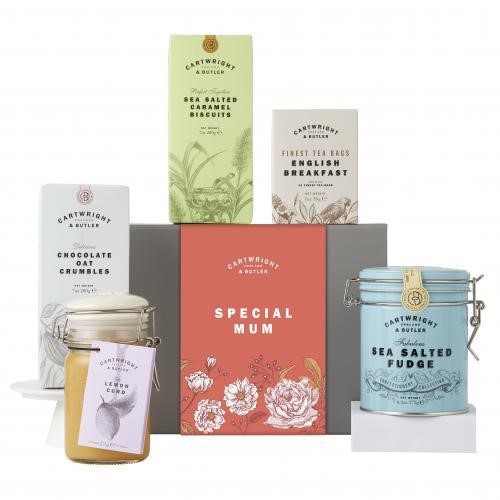 In our opinion, there are no better gifts for Mother's Day than ones you can eat (or sip). And if you and your mum have a shared love for yummy-tasting treats, you'll know exactly what tantalises her tastebuds. So, get her a premium box filled with all of her favourite sweet and savoury snacks.
Our carefully curated, Mother's Day hampers are packed with gorgeous goodies for her to relish on the day, and long after – if she can resist not scoffing the lot in one go! Our range is so varied; you'll have so many different options to choose from. Plus, you can Build Your Own Hamper and hand select a number of her favourite items. Trust us, she'll be elated when she uncovers the different delights you've chosen for her!
A personalised Mother's Day cake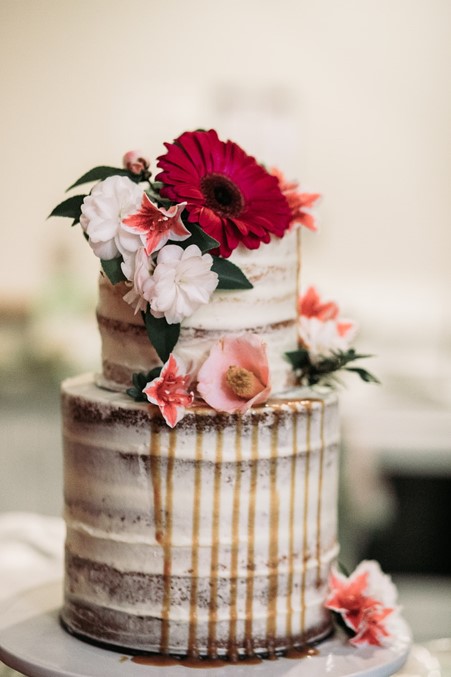 For thoughtful Mother's Day gifts that will really blow her away, present her with a personalised cake with a sweet message written on the front.
Do bear in mind that we don't mean venturing to the local supermarket and buying a pre-made cake, but ordering a cake delivery to her door. It needs to be unique after all!
Pre-arrange ordering a unique Mother's Day cake, featuring iced lettering saying, "Happy Mother's Day to the best Mum", or with a photo icing transfer sitting on the top. Because let's face it, your mum's not going to turn down a fluffy, scrumptious cake that's especially devoted to her! She'll be grinning from ear to ear instead.
And if your mum isn't as big of a cake fan as we are, there are so many other sweet treats you can send (or hand over to her) on the 27th of March. These include:
A personalised biscuit delivery

Zingy retro sweets hampers

A bespoke brownie box

A bundle of creatively-made cookies

A milkshake kit.
Mother's Day gift ideas for new mums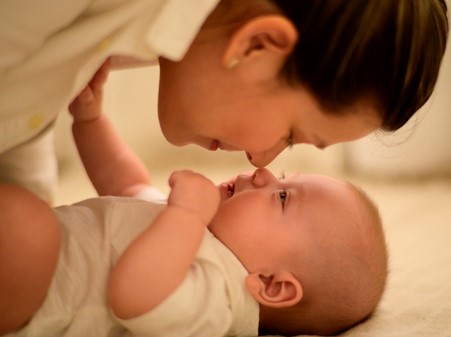 Maybe you're thinking of buying a Mother's Day present for your friend who's just given birth? Well, we've got just the present. Simply send the new mama a blissful food bundle packed with sweet and savoury premium snacks, tremendous tipples and her favourite hot drinks. And our brilliant selection of new mum gifts will bring a real smile to her face!
This is a brilliant idea for a Mother's Day gift, especially when it's her first. Because no matter how little or how many Mother's Days she's spent with her child(ren), this calendar date should always be made into a special one.
Purchase the perfect present this Mother's Day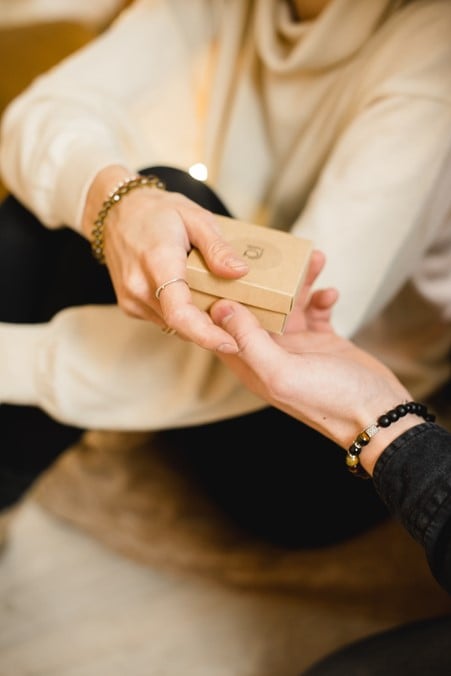 Now you've got some great Mother's Day gift ideas to work with, you'll have no trouble finding her a present that will completely wow her. Yes… you're very welcome!
And for more helpful insights, remember to head over to our blog. You can read other insightful articles on creative present ideas, including our unique birthday gift ideas for her post, as well as our ultimate 30th birthday guide.