Easter treats to bake at home
It's that time of year when oversized eggs of the chocolate variety appear on supermarket shelves, and hot cross buns replace your usual morning toast. It can only mean one thing: Easter is here and it's a great opportunity to release your inner Star Baker!
Easter baking is tons of fun, and allows you to express yourself through creative, colourful and mouth-watering cakes and desserts. Whether you fancy showing the kids how to bake their own buns or fancy some "me time" with just your oven gloves, a glass of wine and great tunes for company, here are some of our best Easter bake ideas and cake recipes.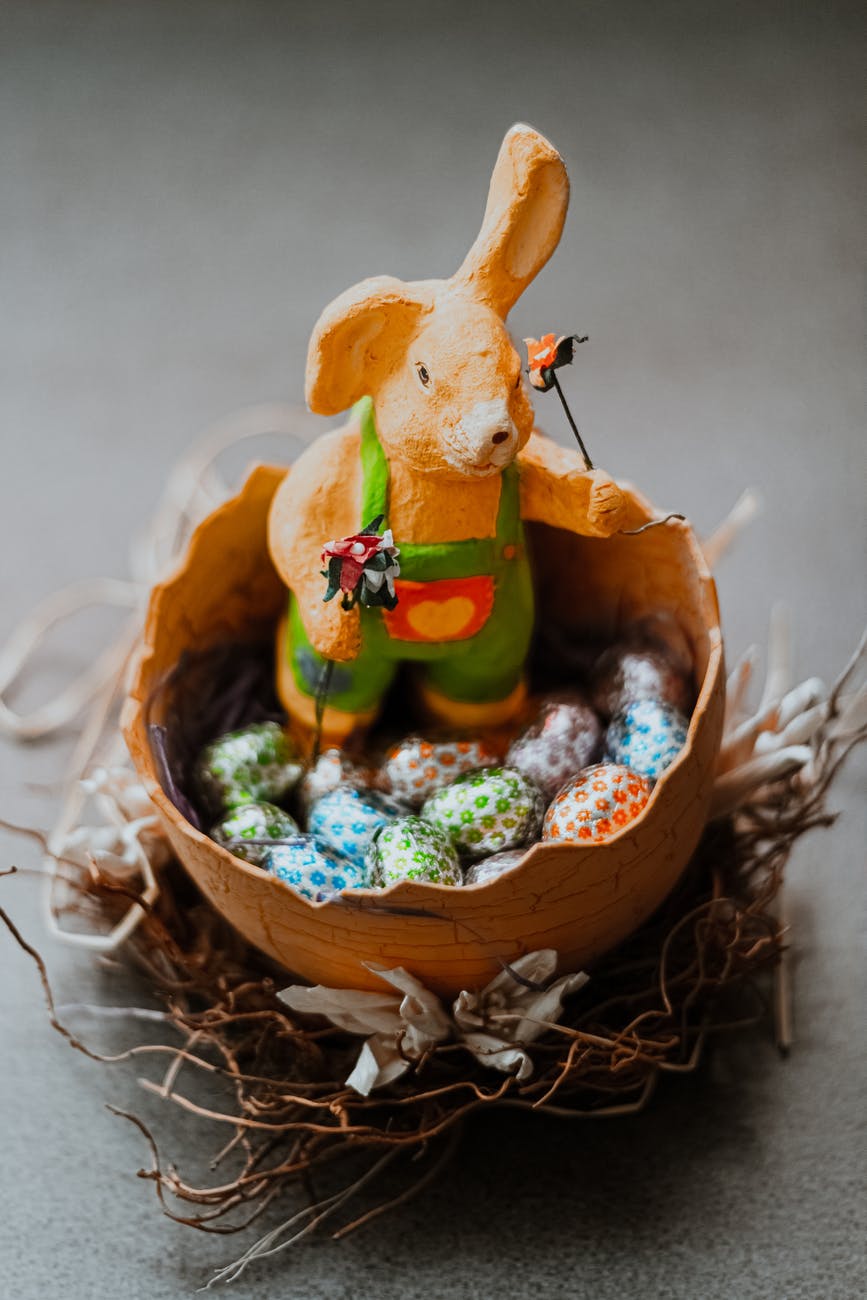 Quick and easy: Cornflake nests
An absolute classic that's really easy to make and a great Easter recipe for kids, cornflake nests are a crunchy, chocolatey favourite of ours. If you want to try something different, use puffed rice cereal or even shredded wheat in place of cornflakes, as they offer different textures that are just as enjoyable.
Ingredients
To make 12 nests:
225g either milk, plain or white chocolate (according to preference), broken into chunks

2 tablespoons golden syrup

50g butter

75g cornflakes (or another suitable cereal)

36 chocolate mini eggs (or 48 if you REALLY love them)
How to make them
Take a 12-hole fairy cake tray and line it with paper bun cases.

Pop the chocolate pieces in a bowl and add the golden syrup and butter. Set the bowl above a saucepan of gently simmering water without letting the base of the bowl touch the water. Stir the melting ingredients until they become a smooth mixture.

Gently stir in the cornflakes (or other cereal) and make sure that every piece is covered in chocolate.

Spoon the mixture equally into the 12 paper cases.

Place 3 (or 4) mini eggs onto the middle of each nest.

Pop them in the fridge and leave to set for at least 1 hour.

Share your cornflake nests with friends and family for a classic Easter treat!
A sweet treat: Easter biscuits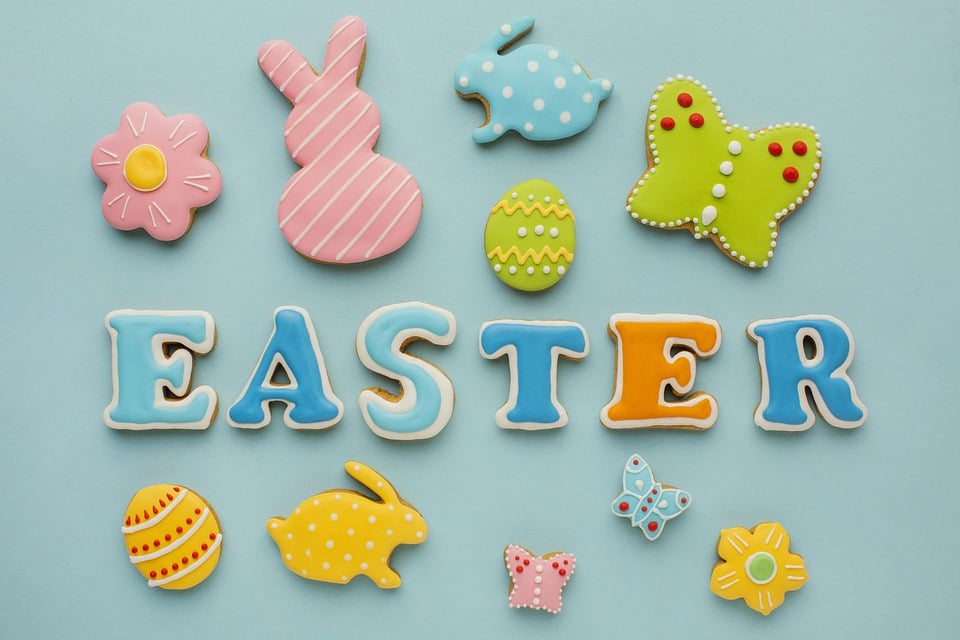 This Easter recipe takes a little longer but is still perfect for kids and adults alike. Tasty biscuits that can be nibbled on during a picnic or dipped in a cup of tea whilst watching the telly – perfection!
Ingredients
To make 16 biscuits:
85g unsalted butter, softened

75g caster sugar

75g light brown muscovado sugar

1 egg

1 teaspoon vanilla extract

175g self-raising flour

A pinch of salt

At least 48 chocolate mini eggs.
How to make and bake them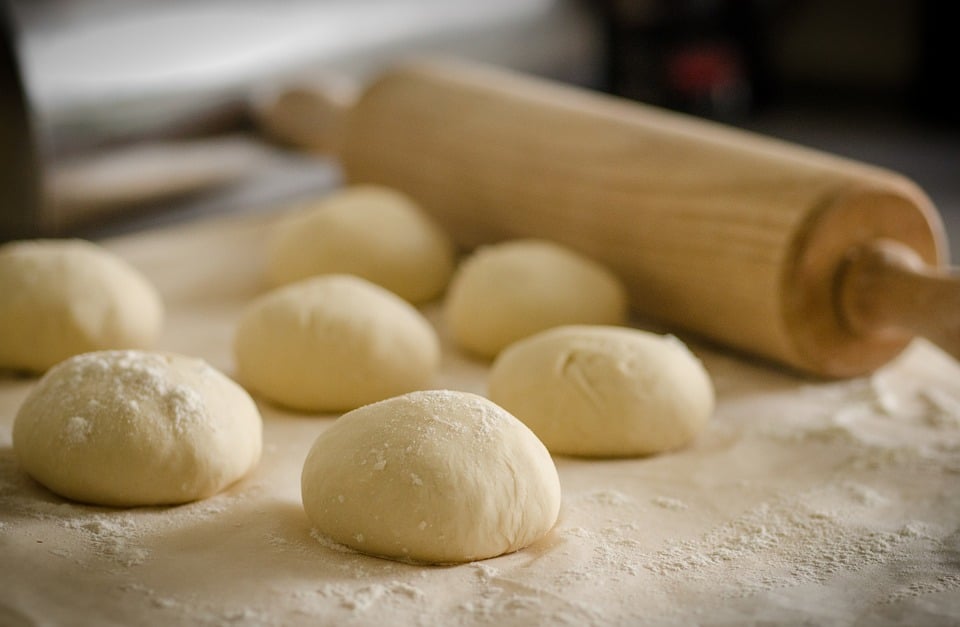 Beat the butter and the two types of sugar together in a bowl until the mixture becomes light and fluffy. Pop in the egg and vanilla extract, then beat again until everything is thoroughly mixed.

Fold in the flour and add just a quarter of a teaspoon of salt.

The dough should now be very soft, so place it in the fridge and let it chill for at least 30 minutes. This will cause the mixture to become firmer.

Remove from the fridge, split the dough into 16 equally sixed pieces and roll each one into a ball.

Line a baking tray with baking paper and place the balls onto it, then gently flatten each one with your hand.

Push 3 chocolate mini eggs into each ball. Alternatively, you can get creative and use some extra special chocolate treats, such as those from our chocolate hampers.

Pop the tray into the fridge for another 30 minutes.

Heat your oven to

180°C if it's fan-assisted or 160°C for gas ovens. Place the tray into the oven and bake your cookies until they're golden, which should take around 10 minutes.

Remove from the oven, let them cool for a while and then share them out. For ultimate enjoyment, we suggest a mug of hot chocolate to go with them.
Master Baker: Indulgent Easter cheesecake
Is there anything better than a traditional cheesecake? The answer is yes, as this Easter cheesecake takes the popular dessert to a whole new level of indulgence. If you love chocolate and enjoy a more challenging bake, we guarantee you'll adore this Easter cake recipe.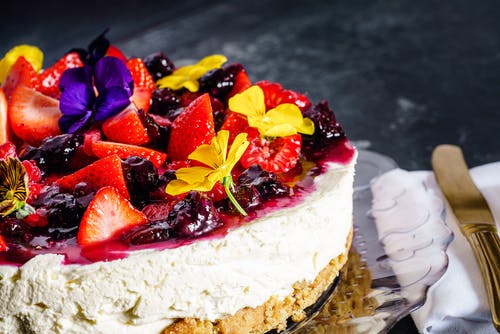 Ingredients
For the base you'll need:
250g malted milk biscuits

100g butter, plus a little extra for lining the tin

1 tablespoon malted milk powder

A pinch of salt
For the filling you'll need:
200g milk chocolate, chopped

360g full-fat soft cheese (room temperature)

150g caster sugar

2 large eggs (room temperature)

150g sour cream (room temperature)

3 tablespoons malted milk powder

1 tablespoon cocoa powder

20g Maltesers, crumbled

20g malted milk biscuits, broken into pieces

40g mini chocolate eggs (or a little more if preferred)

chocolate shavings
How to make it and bake it
The base
Preheat your oven to

180°C if it's fan-assisted or 160°C for gas ovens.

Take a 23cm springform tin and butter it lightly, then line the base and sides with baking paper.

Gently melt the butter in a pan.

For the base of the cheesecake, turn those malted milk biccies into large crumbs. We recommend putting them in a bowl and crushing he lot with the end of a rolling pin, although how you choose to break up biscuits is your business.

Stir the melted butter and malted milk powder into the biscuit crumbs and add a pinch of salt.

Once mixed, press the mixture into the base of the tin and then smooth the surface with the back of a spoon.

Bake the mixture for 10 minutes and then leave it to cool down on a kitchen counter.
The filling
Pop the chocolate into a heatproof bowl and hold it over a pan of simmering water. Make sure that the water isn't boiling, as this will overheat the chocolate. Alternatively, you can melt the choccy in a microwave using short bursts and stirring it in between. Once melted, leave the chocolate to cool slightly.

Take the soft cheese and sugar and mix them up using an electric whisk. Once combined, beat in the eggs, sour cream, malted milk powder and that chocolate you just melted, ensuring that the mixture is smooth and lump-free.

The base of the cheesecake should have cooled down by now, so pour the filling over it evenly.

Bake for 35-40 minutes. You'll know it's ready because the filling should be set and have a gentle wobble.

Turn off the oven and leave your Easter cheesecake to cool for at least 2 hours. It doesn't need putting in the fridge, so choose a cool, shaded spot in your kitchen where it won't be disturbed.
The final touches
After leaving the cheesecake to naturally cool for at least 2 hours, it now needs to pay a visit to the fridge for a further 2 hours.

Once chilled, sprinkle the chocolate shavings and Malteser crumbs over the top, then place broken malted milk biscuits and mini chocolate eggs as delicately or haphazardly as you wish.

Last but by no means least, slice and serve with a cream of your choice. Mmmm, delectable!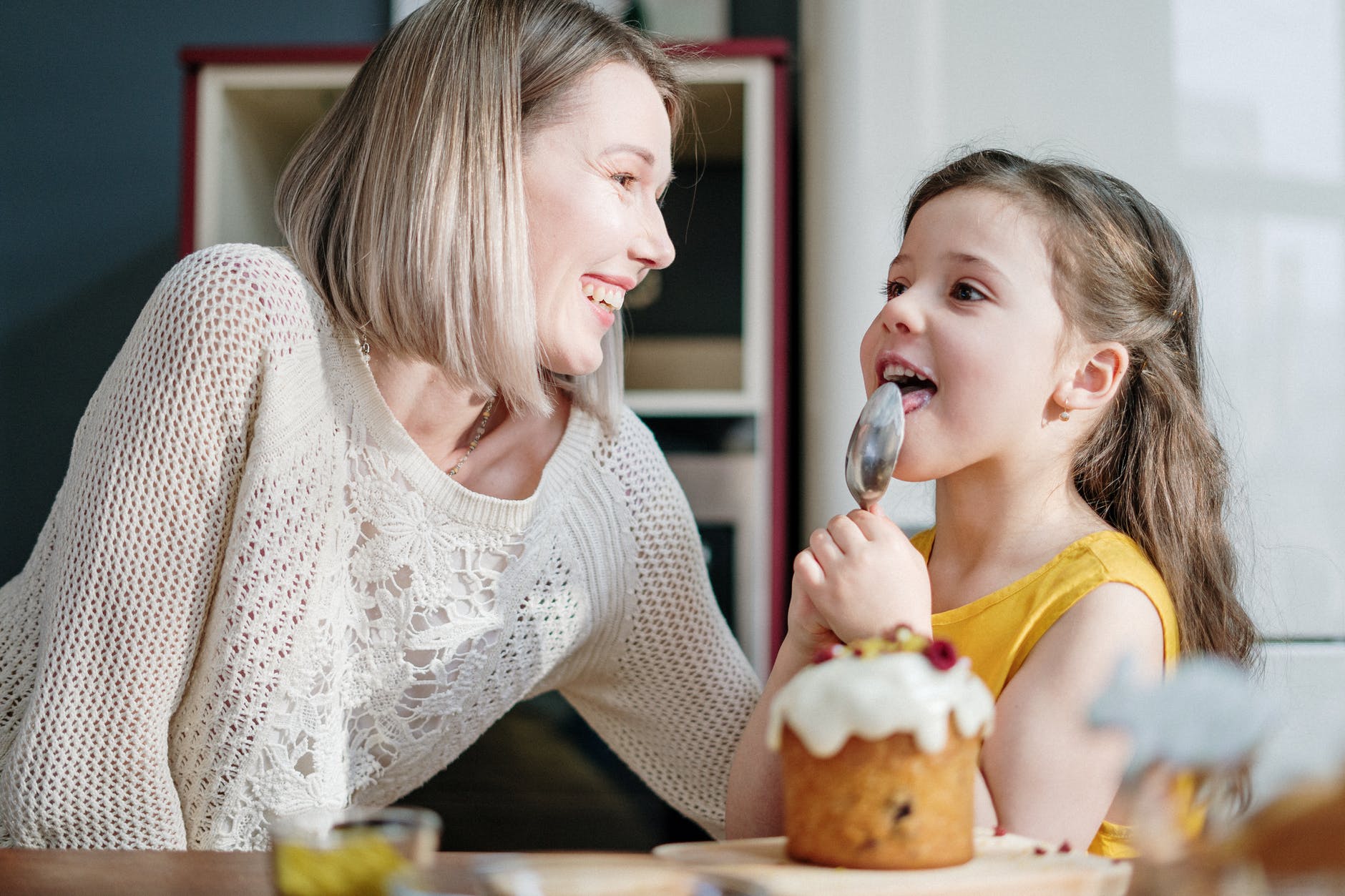 And there you have it, three wonderful Easter recipes that we know you'll love If you don't find time to get busy in the kitchen this Easter, check out our biscuit hampers and a wide variety of Easter hampers. Alternatively, for more baking inspiration, head on over to our blog!