Queen's Platinum Jubilee - 8 Things you didn't realise you (probably) needed for a Jubilee Street Party
It's not long now! The Queen's Platinum Jubilee is just around the corner and if you're anything like us, you're planning a celebration party or get together of some sort. After all, who doesn't love an opportunity to eat cake, sip champagne (or the finest teas) and party with our favourite people?  The Queen's Platinum Jubilee feels like the ideal opportunity to hold a good old fashioned street party.  Picture the scene, picnic tables, bunting, lots of yummy food and all your best friends and neighbours enjoying the extra bank holiday, perfect!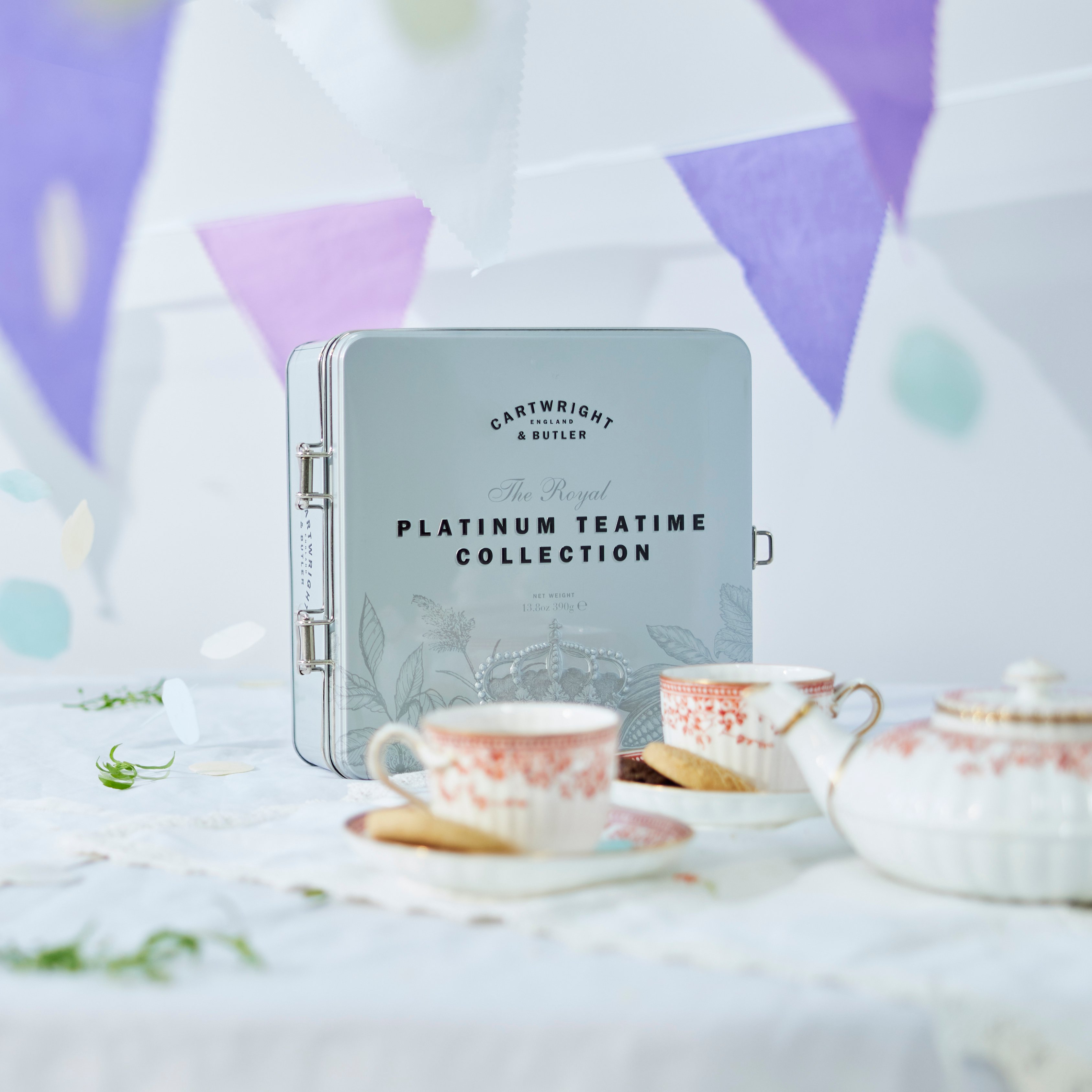 As well as planning the food, drinks and, of course your party invitees, our experts here at C&B have just a few words of advice to make sure your Platinum Jubilee Party goes off without a hitch!   Here's our 8 Top things you didn't realise you needed for the perfect Jubilee Street Party;
 
1. Street Party Shelter 

Whilst we'd love the British weather to behave itself, it traditionally does not.  Hopefully the sky will be blue, sunny and warm. But just think for a moment what you'll do if the weather is a little bit, temperamental.  As well as your tables & chairs, see if you can whip round a gazebo or similar to provide a little bit of shelter just in case the weather goes a little bit drizzly.  (or perhaps even too hot - if we get really lucky!) 
 
2. Table Weights
 
No, we're not suggesting you turn your party into an impromptu workout session.  We're just recommending you consider a weight or two to attach to your tables per say, just in case a random gust of wind decides to help your table take flight, with all your cakes and party food along with it. 
 
3. Comfy seating for your Jubilee street party guests

Bean bags, picnic blankets, cushions and fishing chairs are all ideas to keep everyone sitting comfortably.  Have a shout out to your guests and see what you can pull together to ensure everyone is able to relax and enjoy your Jubilee Street Party.  
 
4. Ice bucket to keep the obligatory Jubilee bubbles chilled

Nobody likes a warm glass of prosecco / beer / insert your favourite tipple here.  Don't forget to stock up ice and a suitably sized bucket, bath, tin or other suitable container to ensure you keep your cold drinks, just as refreshingly cool as they were intended.  Cheers! 
 
5. Blankets 

Long live the party! At least we hope your Jubilee party is so successful you're enjoying it well into the evening.  To make sure everyone stays warm, consider collecting up all your cosy blankets just in case - they'll even double up as the perfect picnic blanket. 

6. Children's entertainment 
No, we're not considering a full on entertainer with clown and unicorn (although, we can dream) but if you want to keep the children happy, have a think about how to keep them entertained!  Simple things such as colouring pens, pre-drawn pictures, buns to decorate, crafting activity, such as decorating a jubilee crown, are all perfect ways to ensure your littlest guests stay happy. 

7. Permission   
Sorry to be the party poopers here.  But if you're holding a street party make sure you have the permission of the people who you share the street with, or at very least, let them know you're planning a party.  Not everyone will be able to attend but it's good to have them on side - after all, everybody needs good neighbours.  We'd also not recommend you block off a public highway.  Whilst it's tempting to take over the street, with romantic strings of union jack bunting adorning the street, it's sadly not very practical and your neighbours (or the emergency services) won't thank you for causing an obstruction. 
8. Sustainable tableware 

Long gone are the days when single use plastic cups and plates were the best alternative.  Whilst saving you time on washing up, we all know the issues with single use plastics and with so many options available, why would you.  Consider paper plates and bamboo or wood knives and forks, that can be recycled or composted or for a truly zero waste approach, there are a multitude of hard-wearing stylish reusable tableware and glassware options that will leave you feeling glamorous, enjoying your party food and sipping your processor, but still totally planet friendly. 
Food for your Jubilee Street Party 
Now you've prepared the basics, it's time to plan the snacks & food!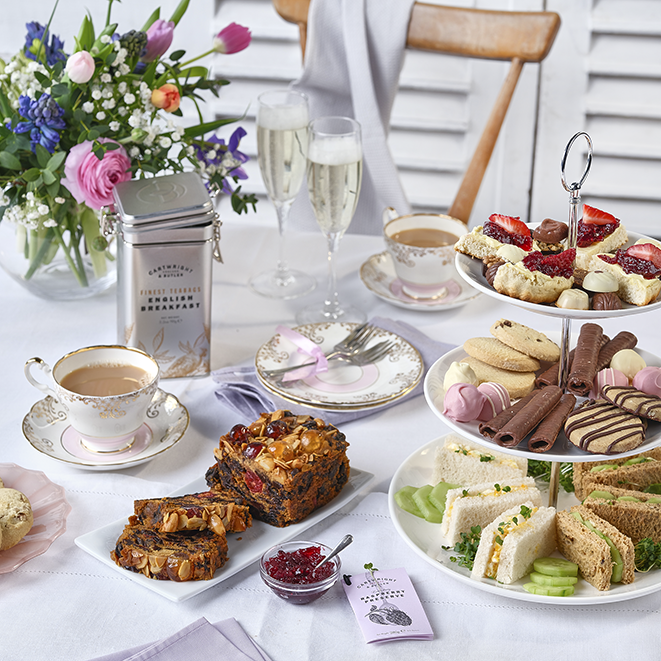 Don't forget to cater for all your guests, whether meat eaters, gluten free, pescatarian, veggies or vegans as well as those who love a cup of tea or others who would prefer a nice cold beer.  Fortunately at C&B we're here to help.  We have an extensive range of luxury tea time goodies, from cakes and biscuits, through to savoury flatbreads and chutneys, just perfect for a Jubilee Tea Party!  We've also got goodies for all your guests, with Vegan, Halal, and gluten free ranges as standard so no one need miss out on the party sweet (or savoury) treats. 
If you're in need of a little inspiration, why not hop on over to our 'Posh Picnic' blog for even more inspiration as to what foods you'll need to hold the ultimate picnic. 
Now you're prepared - it's time to stock up on the bunting, get baking those cakes and look forward to enjoying a lovely long bank holiday weekend.