Valentines Day at Home
Valentines Day at Home Ideas
Considering a stay at home Valentines day celebration this year?  Whether you're looking to save a little cash or just want to stay warm and cosy inside, what could be more romantic than snuggling at home this Valentines day?  Here's our top tips to make a 'stay at home' your favourite kind of Valentines.
Since you're not spending the cash on a fancy meal out, that leave a little more in the kitty to treat your loved one.  Whether you're thinking the classic chocolates and champagne, or start the day as you mean to go on with breakfast in bed, we're sure you can inspire you to make this year the most romantic Valentines Day celebration yet.
Valentines Breakfast in Bed
A classic, but can be done in so many ways.  Whether they'd prefer a freshly baked flaky croissant with strawberry preserve and coffee, pancakes with honey and hot chocolate drink or perhaps just a nice bacon sandwich and a cuppa we're sure it'll be well received.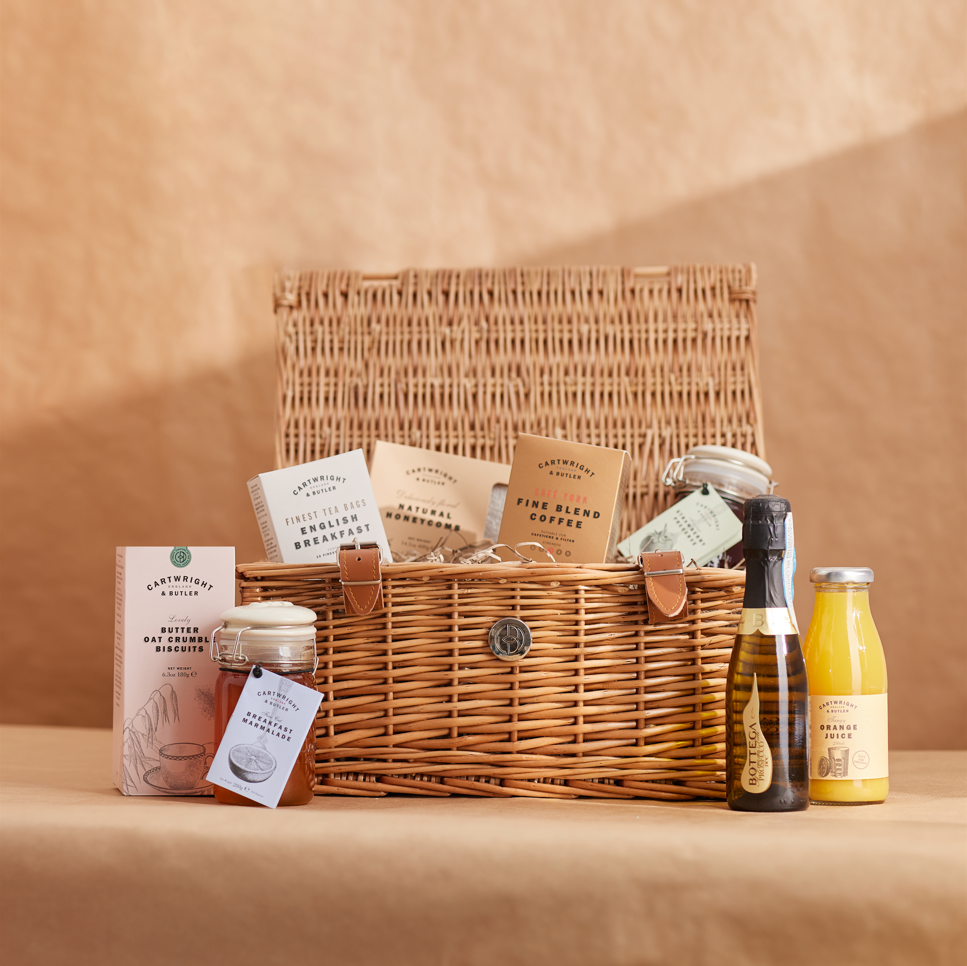 We created our 'breakfast in bed' hamper for just these sorts of occasions.   A beautifully crafted hamper filled with breakfast delights such as marmalade, strawberry preserves and luxurious honeycomb curated alongside a selection of drinks including English Breakfast tea, fine blend coffee and a bottle of prosecco and orange juice to finish it off!
Valentine's Bubbles & Tipples
We don't necessarily mean the alcoholic variety, but what could be better after a delightful breakfast in bed, than a leisurely bubble bath for two?  Set the scene with a candle or 10, pop the cork on your favourite tipple - we're thinking prosecco or champagne naturally and enjoy a lovely indulgent bath together until of course the water gets too cold!
Valentines Chocolates
Rather than buying chocolates, how about making chocolate?  What could be both more fun and romantic - not forgetting delicious!  Prepare in advance with a few chocolate making essentials, such as plastic moulds and yummy ingredients they'll love dipped in chocolate.  Think candied peel, nuts, and dried fruits. Or if you're thinking of eating them immediately (who wasn't?) how about making your very own sweet fondue, with freshly prepared strawberries, marshmallows and other scrumptious fruits.  What doesn't pair well with chocolate?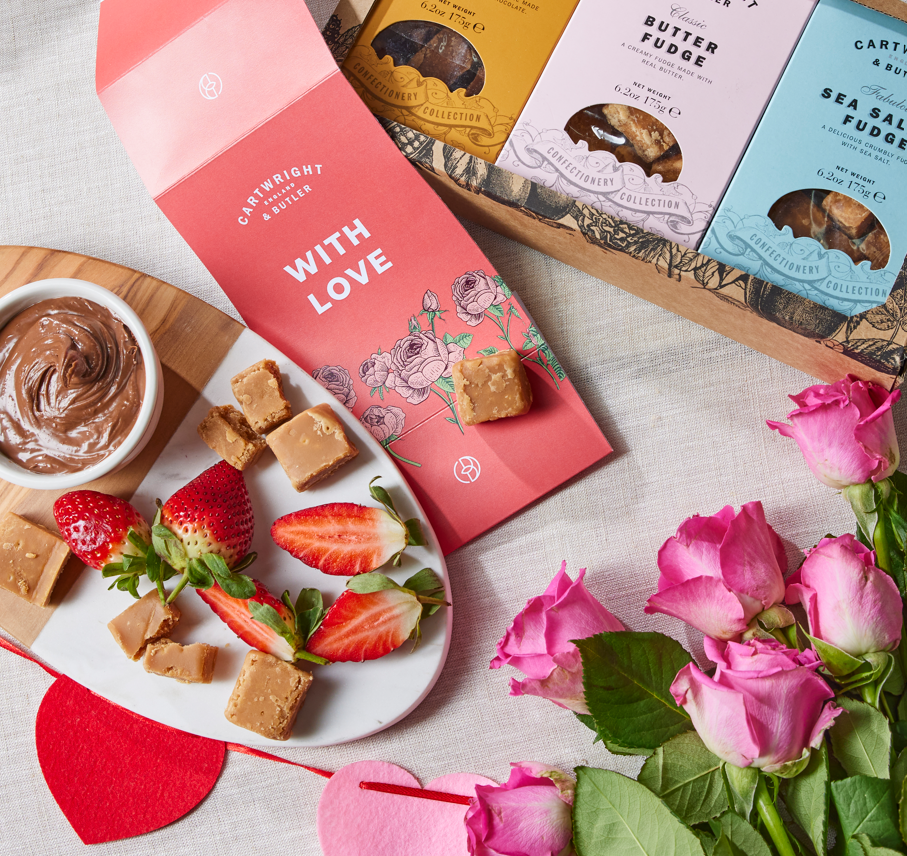 Champagne & Chocolates, the classic combination
Or if you'd prefer a bit less mess and more of the tried-and-tested route, what about our champagne & chocolate praline hearts gift set?  A beautifully presented box with the most delightfully luxurious chocolate truffles, paired with the classic but ultimate tipple, an ice cold bottle of luxury champagne. If this isn't ready-made romance, we don't know what is!
Valentines Afternoon Tea
If you're lucky enough to take the day off together with your special someone, why not consider creating a special afternoon tea, filled with their favourite treats, from cucumber sandwiches, fruit scones with strawberry jam and cream, topped off with a sparkling bottle of prosecco (or, the classic tea of course).
Our From The Heart Hamper seems to be the perfect choice for this romantic task!  An exclusive and limited edition pink heart shaped hamper filled with delicious sweet treats, such as fudge, our heavenly strawberry & white chocolate biscuits, chocolate wafers, luxurious strawberry preserve, buttery crumbles, topped off with a bottle of prosecco, or if you prefer a luxury hot chocolate.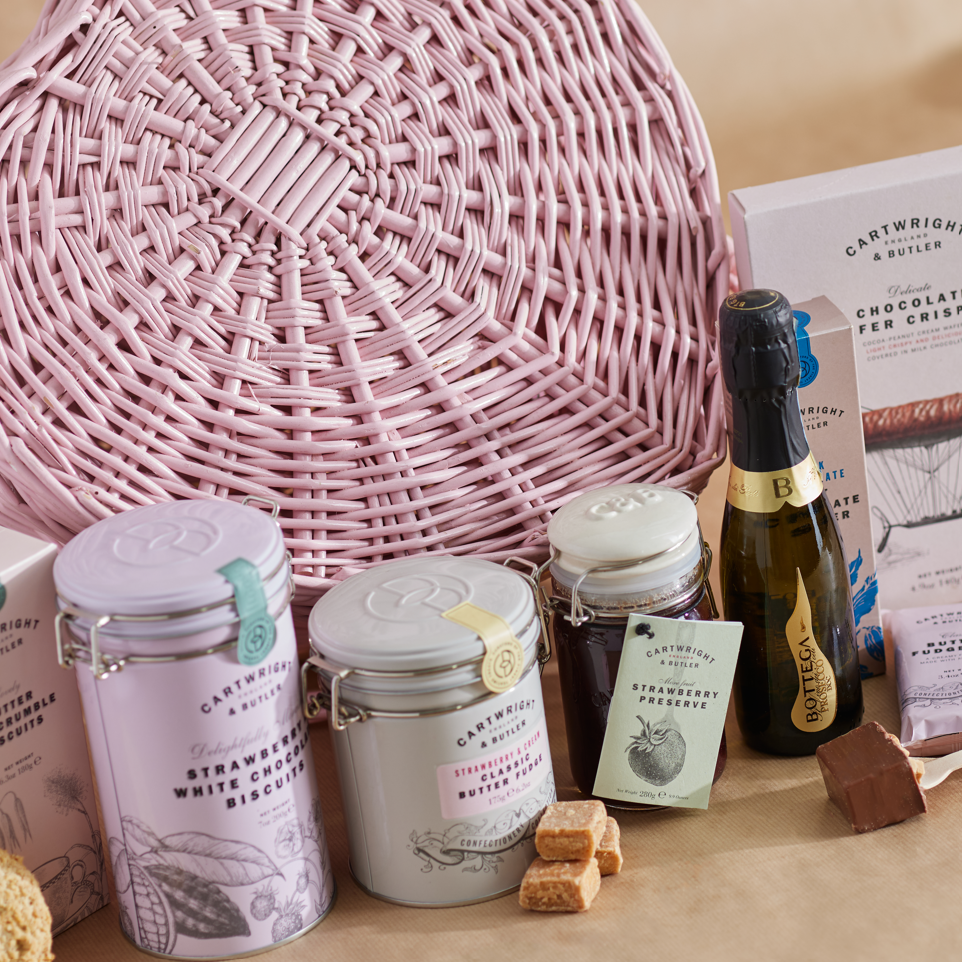 Set the scene with a lovely bunch of fresh flowers, a vintage tea set and lots of sweet treats to devour together, we're sure this is one idea that will surprise and delight your amore.
Valentines Special Dinner Menu
What's the best thing about cooking for your loved one yourself?  You know exactly what their favourite foods are, so you can tailor the Valentines Day menu precisely to the foods they adore.  Are they fans of seafood and pasta, or a steak & chips kind of girl?  Does he prefer a vegetarian option - say, goats cheese & figs or would he rather skip starters for a dessert?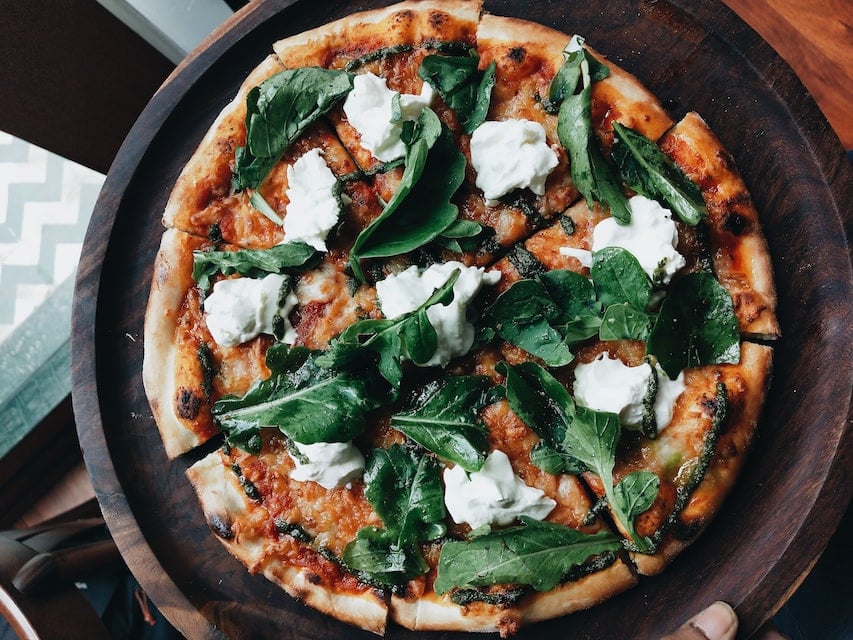 Get your thinking caps on, and get cooking!  OR even better, there's nothing more romantic than cooking together.  Get kneading your pizza dough or share kisses over spaghetti - what could get you more in the mood for love?
Valentine's Movie night
What could be better than a movie night, snuggle up on the sofa with a blanket, a bottle of wine and a hamper full of treats to enjoy? 
Imagine the look on your loved one's face when you present them with a delightful hamper filled with sweet and savoury delights, from cake to cheese, all washed down with either red or white wine with our sweet & savoury wine hamper.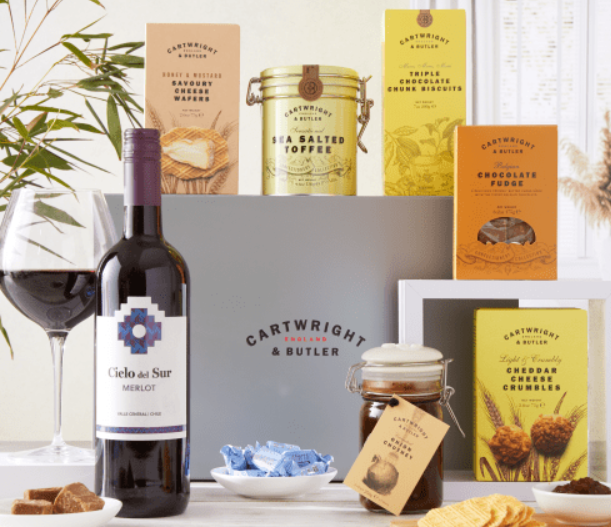 So whatever your budget, or cooking ability.  Whether you were looking for some Valentines Day ideas or some Valentines Gift ideas, we hope we've helped to provide a little inspiration as to how to really make a stay at home Valentines Day, one to remember!